Park
Garden Museum of the G.R. Derzhavin on the Fontanka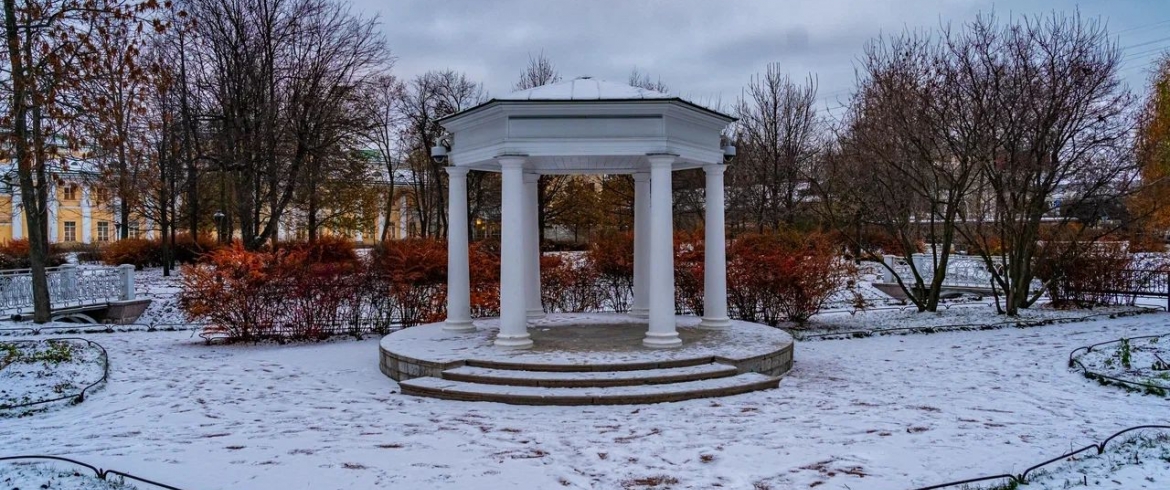 Address
Fontanka River emb., 118
The Derzhavin Museum-Estate is a unique memorial site, recreated in 2003-2011. The town manor of the poet, in addition to the mansion in which Derzhavin lived from 1791 to 1816, includes the Greenhouse and the Manor Garden.
The architect of the manor, N.A Lvov, the closest friend of G.R. Derzhavin, is the author of the arrangement of both the mansion itself and the decoration of the household plot. Lvov denied symmetry when creating a pattern on flowerbeds, paths and when cutting bushes and trees. The main thing in the art of gardens he considered the ability to avoid "uniformity."
Among the trees and bushes in the garden, limes, willows, oaks, maples, ash trees and birches, rosehips, honeysuckle, viburnum, acacia, and jasmine and lilacs, which became fashionable in the 1790s, prevailed in the garden. Among the flowers, there are hyacinths, tulips, daffodils, lilies, roses. In the garden, there are potatoes, cabbage, carrots, peas, turnips, cucumbers, radish, sugar peas, asparagus and champignons.
In addition, the estate had several greenhouses, a peach one, a greenhouse of "different trees and shrubs" (fig, laurel, grape), an "old orangery", where apricot and cherry trees were grown, as well as pineapple. The building of the central greenhouse is the only one that preserved its foundation, was recreated in 2009.
The manor garden today is an open concert venue for musical and theatrical performances. For those wishing to get acquainted with landscape architecture, sightseeing tours are organized.
Индивидуальные экскурсии по городу и пригородам на автомобиле и минивэне
Петербург для тех, кто ценит комфорт и внимание
Заказать