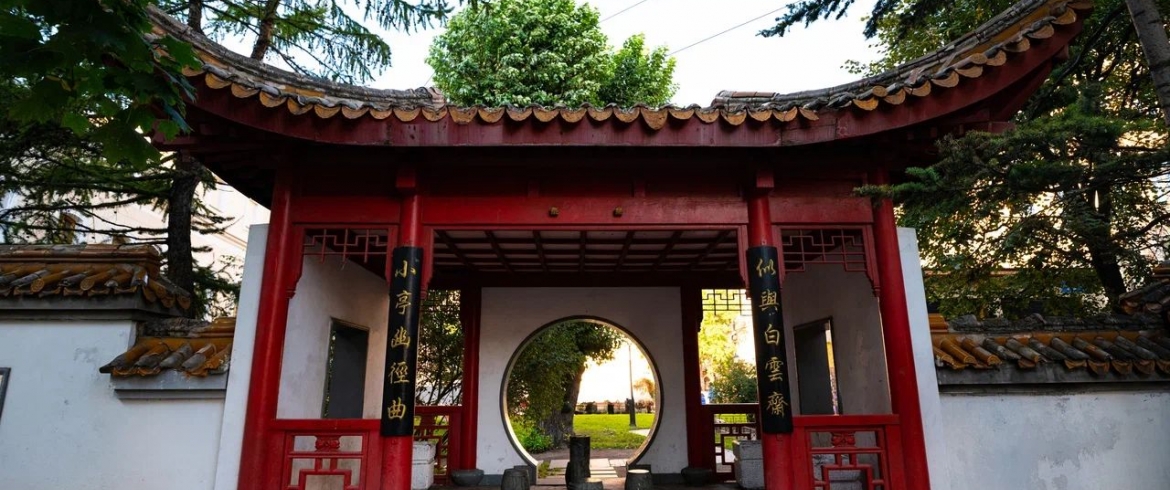 Address
Liteyny pr., 15-17
The area of the park
more than 2000 sq. m
The Chinese Garden of Friendship, broken in a wasteland between houses 15 and 17 on Liteiny Prospekt, is a small copy of Shanghai Yu Yuan Garden ("Garden of Joy"), which has existed since the 17th century.
The garden was opened in May 2003 in honor of the centenary of St. Petersburg as a gift from Shanghai, the twin city of St. Petersburg. It covers an area of about 2000 square meters. It housed the "Wall of Nine Dragons", "Friendship Pagoda", a tea gazebo, Manchurian lions, a stone bridge over a small artificial reservoir with a fountain.
A variety of stones located in the garden, according to tradition, create the illusion of miniature mountain ranges.
The garden is also decorated with trees - small pines, willows and apple trees. One Japanese sakura tree grows in the garden, which blooms every year in May.
Индивидуальные экскурсии по городу и пригородам на автомобиле и минивэне
Петербург для тех, кто ценит комфорт и внимание
Заказать