Park
The Garden of the Academy of Arts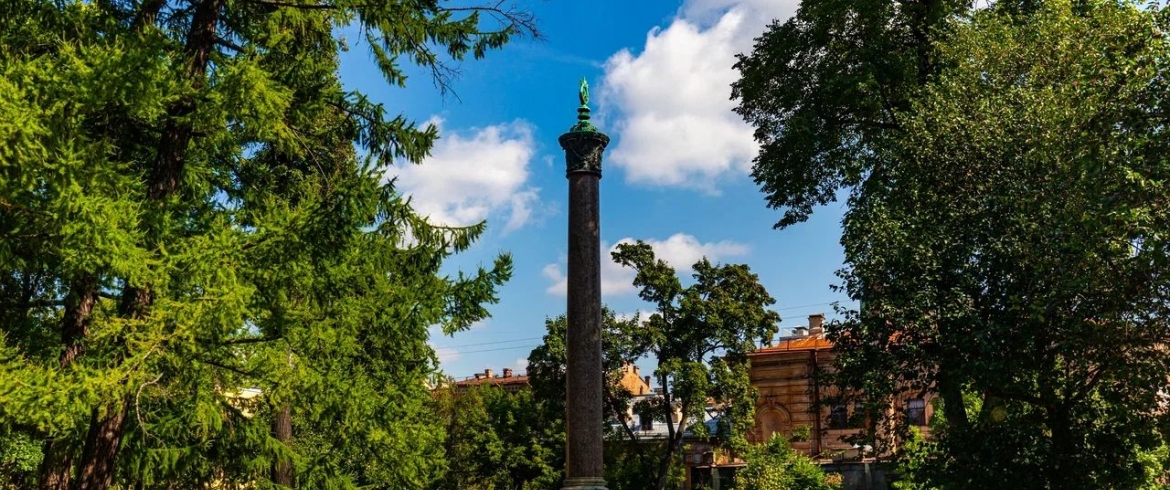 Address
University emb., 17
Year of foundation
1788 or earlier
The Garden of the Academy of Arts is a small shady garden on Vasilievsky Island, in the center of which the column "The Most Noble Arts» stands.
According to one version, the garden appeared in 1788, when the construction of the present Academy of Arts was completed. According to another version, it originated much earlier, even in the days of the first Academy, founded by Empress Elizabeth. In any case, its history begins in the XVIII century. However, the garden acquired its present appearance in the XIX century.
In 1844 the architect K.A. Tone developed a scheme of the regular Academic garden. And in 1847, A.P.Briullov proposed a new plan and it was in this form that the layout of the garden of the Academy of Arts survived to this day. Here, the paths were laid, a fence was built, and at the crossroads of the central avenues a granite column appeared, "The Most Noble Arts."
For the first time the column was installed in the courtyard of the Academy of Arts in 1807 according to the project of the architect Voronikhin, but later it was decided to be dismantled: it was placed directly on the block without the pedestal, it was dangerous. With the redevelopment of the garden in the 1840s, the monument was built on a pedestal of gray marble with a granite stepped base. The top of the column is decorated with a bronze capital with a relief image of geniuses of architecture, sculpture, and painting, crowned with the emblem of the arts, lyre.
In 2007, in honor of the 250th anniversary of the Academy of Arts in the Academic Garden, a monument to the sculptor Peter Klodt was inaugurated.