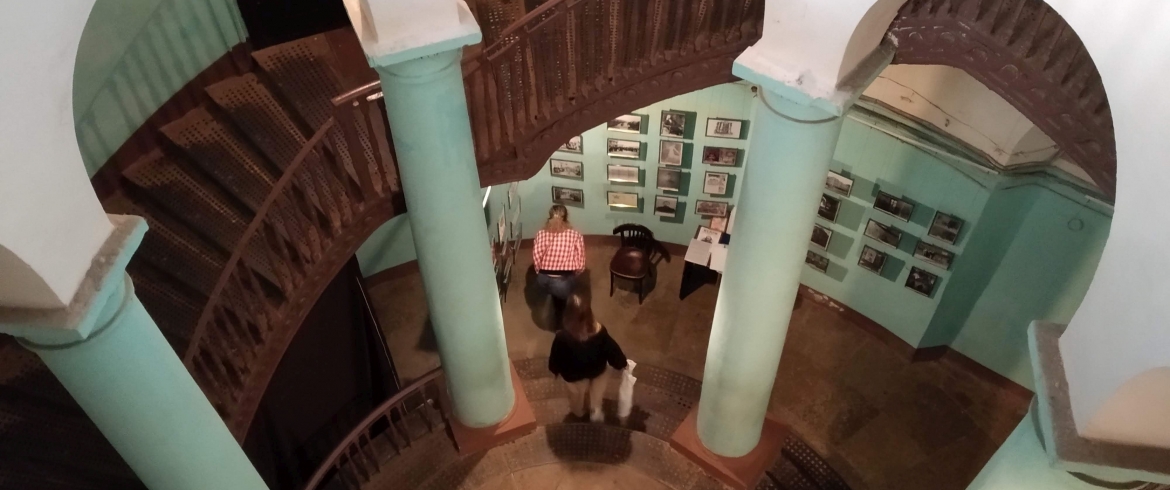 Address
Gorokhovaya Str., 57
Weekdays
18:00 – 22:00
Weekend
11:00 – 22:00
Timetable
on weekdays from 6 pm to 10 pm, on weekends from 11.00 to 22.00
The entrance of the "Rotunda" in the house on the corner of Gorokhovaya Street and the Fontanka embankment is considered one of the most mystical places of St.Petersburg. The building, built in the late 18th century in the style of classicism, is known as the House of Eumentyev. The main entrance is a round building with six free-standing columns.
This place became famous in the XIX century: rituals of Masonic societies were held here. The Rotunda was Grigory Rasputin's favorite place. And it became cult in the 1970s and 80s, young people from different subcultures gathered there: hippies, punks, etc. Thanks to good acoustics, underground rock concerts were held in the Rotunda.
The walls are decorated with verses, quotations, wishes: they say that they have a property to come true. A lot of mystical legends are associated with the Rotunda, for example, about a young man who went down into the basement of the house and, after spending 15 minutes there, returned as an old man.
Recently, at the request of the tenants, the entrance to the Rotunda became paid, the collected money go to the restoration of the sight.
Индивидуальные экскурсии по городу и пригородам на автомобиле и минивэне
Петербург для тех, кто ценит комфорт и внимание
Заказать