Музей
The Russian Museum of Ethnography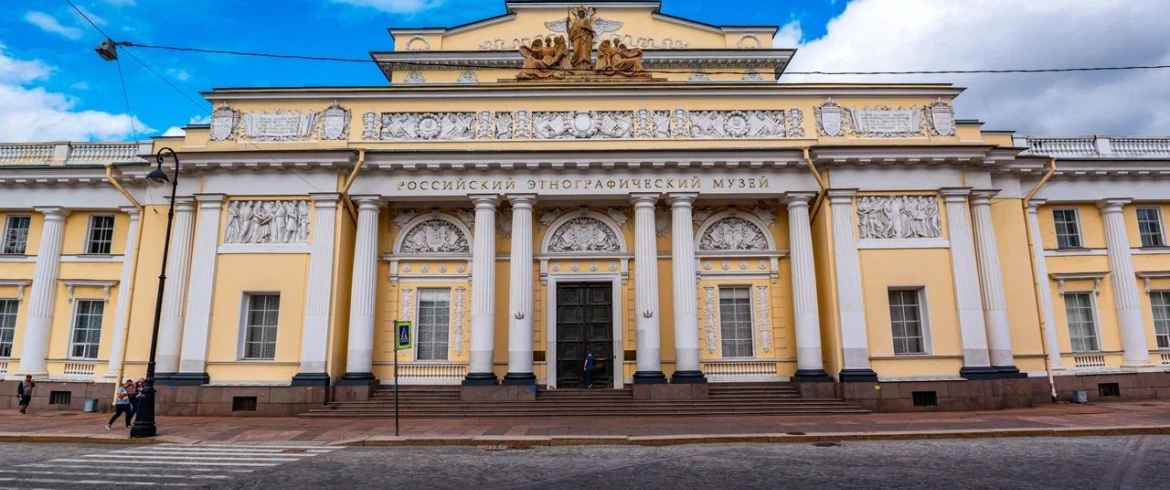 Address
Inzhenernaya st., 4/1
Monday
Closed
Tuesday
10:00 – 21:00
Wednesday, Thursday, Friday, Weekend
10:00 – 18:00
Timetable
Closed every last Friday of a month
The Russian Museum of Ethnography is located on the Iskusstv' Square. It's a single architectural complex with the Russian Museum. The museum was founded by Emperor Nicholas II. It is one of the largest ethnographic museums in Europe and the world. It holds ethnographic objects of 157 Eurasian cultures. The collection of the museum allows you to comprehensively imagine the culture and way of life, both large nations and small ones, whose number does not exceed one or two hundred people.
The main part of the exhibits dates back to the XIX - the early XX century. Artefacts show economic activities of the people, folk architecture and home life, ritual practice, religious ideas, traditional experience of raising children, samples of artistic creativity.
The museum building is a monument of architecture of the early XX century. It was built in 1902-1913 according to the project of the architect V.F. Svin'in specifically to demonstrate ethnographic collections. The building has one of the most beautiful exhibition halls in St. Petersburg - the Marble Hall (The Emperor Alexander III Memorial Hall).
The museum hosts temporary exhibitions, lectures, film shows and thematic excursions for individual visitors.