Музей
Fire-technical exhibition named after B.I. Konchaev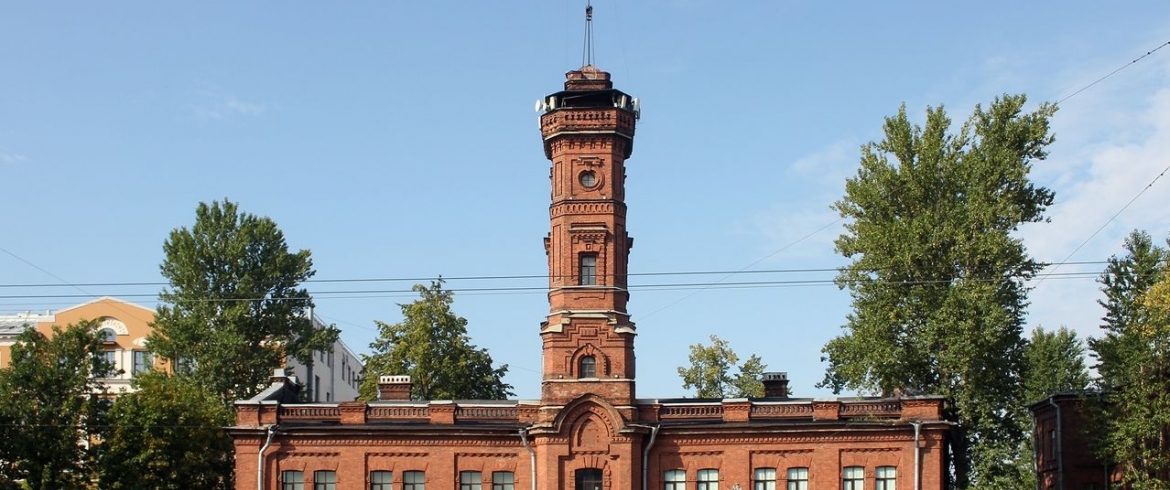 Address
Bolshoy pr. V.О., 73
Weekdays
10:00 – 17:00
Weekend
Closed
The first fire-technical exhibition in our country was opened on June 29, 1957 in the building of the 9th fire brigade on Bolshoi Prospect on Vasilyevsky Island.
The famous Kalancha building was erected in 1882-1884 according to the design of V.G. Shalamov. It was included in the complex of buildings of the police and fire department of Vasilievsky Island. From the side of Bolshoi Avenue, a metal fence with decorative brick pillars was installed, in the depths of the site there were office buildings. There was also a special stable for fire horses.
In front of the building's entrance in 1995, a monument was erected to the firefighter heroes who defended the besieged Leningrad and died in the line of duty. The authors of the monument are sculptor L.K. Lazarev and architect V.V. Popov.
The exhibition bears the name of Boris Ivanovich Konchaev, who spent nearly 60 years serving in the fire department, and during the years of World War II he headed the headquarters of the fire service of the Leningrad MPVO.
The exposition is located in eight halls of the building of the former fire station and in the courtyard. Here you can visit the old Kalancha service, see rare firefighting equipment, a firearm cabinet and a collection of banners of fire departments of the first half of the 20th century, get acquainted with the history and today of the Russian Emergencies Ministry.
Particular attention in the exposition is given to the feat of firefighters and fighters of the Local Air Defense during the Great Patriotic War.
For young visitors of the museum, a Children's Center is equipped.