Stern of the Sovereign of the Bastion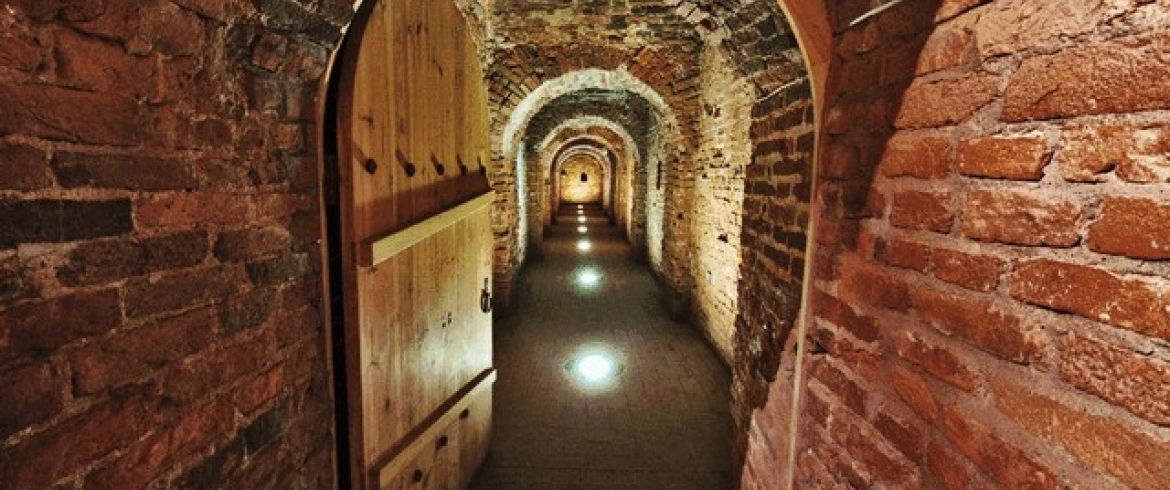 Address
Hare Island, Peter and Paul Fortress
Monday, Tuesday, Thursday, Friday, Weekend
11:00 – 18:00
Wednesday
Closed
Timetable
Opening hours of the fortress: daily from 9.30 to 20:00
Opening hours of the exhibition halls are lost: from 11.00 to 18.00, the day off Wednesday
It is often referred to as St. Petersburg dungeons, but this is not entirely true. Pothern is a secret passage, located in the wall of the Peter and Paul Fortress. It starts to the left of the Peter's Gate and passes inside the wall of the Sovereign Bastion, ending in the casemate. The length of the course is about 150 meters.
Gosudarev bastion is one of the two eastern bastions of the Peter and Paul Fortress, turned towards the Neva. It was laid down on May 16, 1703, the supervision of the building of the bastion was carried out by Tsar Peter I himself, in honor of which it was called the Sovereign.
In 1717-1732, under the project of architect Domenico Trezzini with the participation of the military engineer Burchard Christoph von Minich Gosudarev bastion was rebuilt in stone. Inside were placed two-tier war casemates. In the wall of the bastion, there was a consternation, a tunnel for safe communication between the casemates, but since the fortress was never used as a defensive one, in the 19th century the Pothern was filled with earth.
In 2003, the recreated Pothern was opened to visitors. Today, exhibitions and other events are held here.
Индивидуальные пешеходные экскурсии — обзорные, необычные, тематические
Такой Санкт-Петербург вы еще не видели!
Заказать