Знаменитое здание
Lenina Square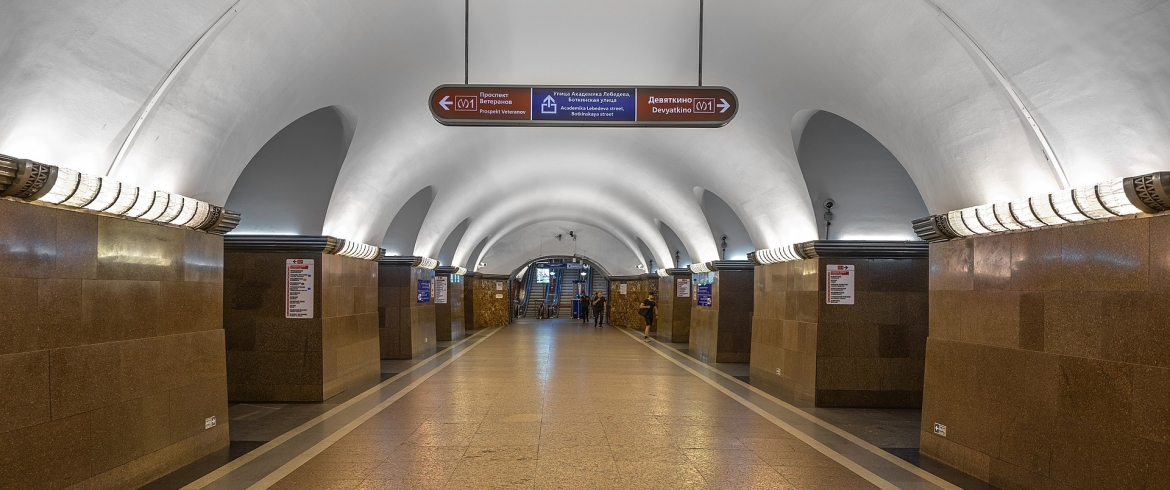 Address
Lenina sq. / Botkinskaya st., 5
Years of foundation
1958, 1962
The station of the 1st (Kirov-Vyborg, "Red") line was opened on June 1, 1958 as part of the second metro line, "Uprising Square" - "Lenin Square". It got its name by the area in front of the Finland Station.
The first ground lobby of the station, designed by architect A.K. Andreev, is built into the building of Finland Station. The wall of the checkout hall is decorated with a mosaic panel by A.A. Mylnikova and A.L. Korolev, dedicated to the speech of Lenin in front of the workers and soldiers of Petrograd on April 3, 1917.
The underground hall was designed by architect A.K. Andreev. Just like the Chernyshevskaya station, Lenin Square is designed in a strict functional style. On August 4, 1962, the second exit of the metro station was opened - the pavilion in the park on Botkinskaya Street, built by the project of the same architect with the participation of Yu.N. Kozlov and engineer E.A. Erganova.
"Lenin Square" is one of the deepest metro stations in the world, as well as the next "Chernyshevskaya" one, because the tunnel connecting them passes under the deepest place of the Neva. The height of the escalators is 65.8 meters, the length of the inclined part is 131.6 meters, the number of steps is 755. The passage from Lenin Square to Chernyshevskaya was the first in Leningrad to pass under the Neva.
The station commissioning made it possible to connect all the then existing railway stations of the city with one metro line: Finland, Moscow, Vitebsk, Baltic and Warsaw (closed in 2001).
From Finland Station, you can take an electric train to the beaches of the Gulf of Finland and the resorts of the Karelian Isthmus.