Park
Petrovsky Park in Kronstadt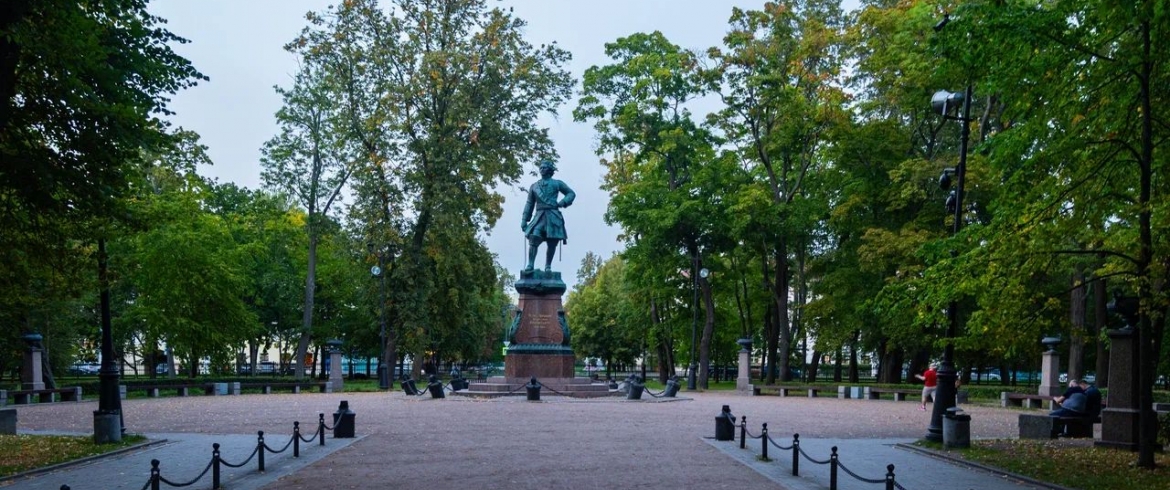 Created in the mid-19th century, the Petrovsky Park was designed to renovate Arsenalnaya Ploshchad (Arsenal Square), a venue for major military parades and shows in central Kronstadt. The project was initiated by the prominent mariner, Faddey (Fabian Gottlieb von) Bellingshausen, who had been appointed the town's naval governor in 1839.
The park itself was created in 1861 around the monument to Peter the Great that had been erected on the then-square in 1841. In 1882, it was surrounded with an iron fence modeled to resemble the fence around Catherine's Garden in St. Petersburg.
Adjacent to the park is Petrovskaya Quay built in 1836 to take in ships with VIPs aboard. The quay is also famous for having been the starting point of all Russian circumnavigations until the 1917 revolution.
The park was redesigned in 1946, while the quay has preserved its look since 1882 when it was decorated with iron vases and ancient cannons.
Индивидуальные экскурсии по городу и пригородам на автомобиле и минивэне
Петербург для тех, кто ценит комфорт и внимание
Заказать