Church
The Peter and Paul Cathedral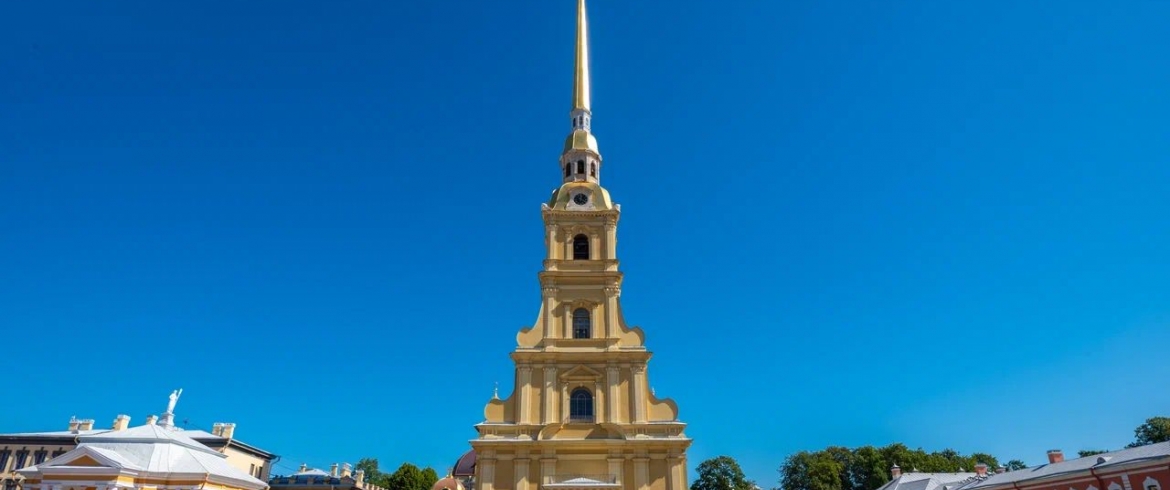 Address
Peter and Paul Fortress, 1
Architect
Domenico Trezzini
Included in the museum complex of the Peter and Paul Fortress
The Peter and Paul Cathedral is considered to be the oldest and one of the main temples of St. Petersburg. It is the ideological and compositional core of the ensemble of the Peter and Paul Fortress. Until 2012 the cathedral, which height of the bell tower is 122.5 meters, was the highest architecture building of the city.
The laying of the Peter and Paul Cathedral was held on May 30, 1712. The construction under the project and direction of architect Domenico Trezzini took 20 years - from 1712 to 1732.
Both the external appearance of the cathedral and its interior are unusual for the traditional Russian cult architecture. Its main decoration is a carved gilded iconostasis and a supra-sacral canopy - a gift to the church from Peter I and Catherine I. The iconostasis was created in Moscow according to the drawings of Trezini by a group of carver-masters under the direction of I.P. Zarudny.
The cathedral is connected by a gallery with the Grand-Ducal tomb, built for burial of grand dukes - members of the Romanov emperor's house.
For a long time the Peter and Paul Cathedral was a monument to the glory of Russian weapons. There for two centuries were stored captured trophy banners and keys from cities and fortresses captured by Russian troops. At the beginning of the 20th century these relics were transferred to the Hermitage. Now the cathedral presents copies of Swedish and Turkish banners.
In 1919 the Peter and Paul Cathedral was closed, museum appeared in 1922. Later (in 1954) it was transferred to the State Museum of the History of Leningrad (St. Petersburg). Currently it has the status of a museum. However, regular worship services are held in the cathedral.