Park
Park of the 300th anniversary of St. Petersburg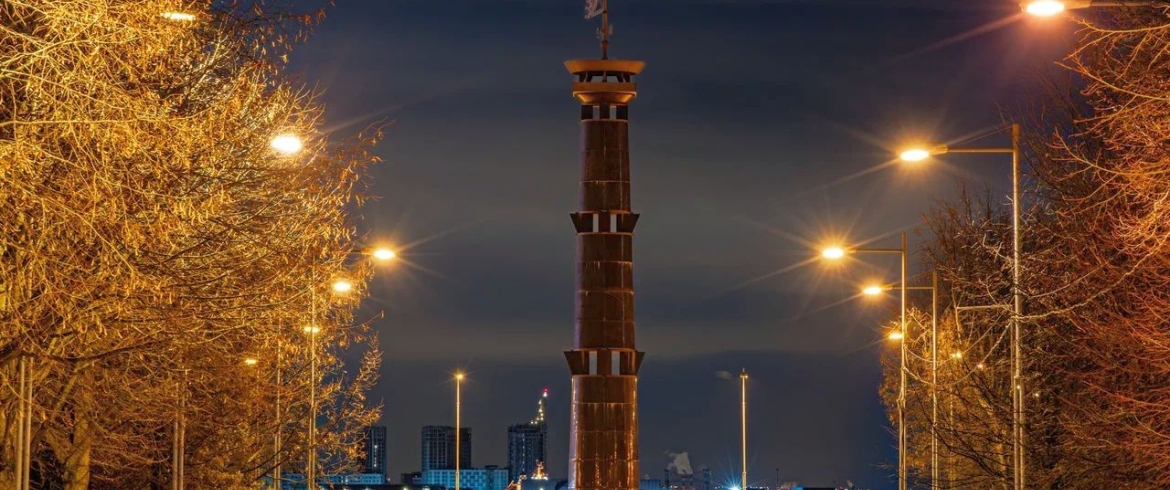 Address
Primorsky pr., 74
The park of the 300th anniversary of St. Petersburg is located on the shore of the Gulf of Finland, on the border of the Prinevskaya lowland in the northern part of the Neva Bay. From the north the park is limited by Primorsky Prospekt and Primorsky Highway, and from the east by Yakhtennaya Street.
The park of the 300th anniversary is the youngest park in St. Petersburg. It was laid in 1995 to perpetuate the jubilee date - 300 years since the foundation of the city.
There is a large and wide beach where you can sunbathe and play beach volleyball, children's sports complexes and attractions, a sports field for extreme skating, smooth paths for roller skaters and cyclists, as well as an open area with a spacious coastline and shady avenues. The central object of the park is a pool and fountains, as well as a three-level granite column, 22m tall, in the style of a lighthouse. Its tiers symbolize the three-century history of the city.
In March 2012, a monument to the hero of Venezuela, Francisco da Miranda, was erected on the territory of the 300th anniversary Park. It is believed that he brings happiness to the newlyweds: if you rub the left shoe of Francisco, the family life will be calm and happy.
The park regularly hosts festivals, sports competitions and various events.
The shopping and entertainment center "Peterland" and the water park - the largest indoor water park in Russia, are situated nearby.
Индивидуальные экскурсии по городу и пригородам на автомобиле и минивэне
Петербург для тех, кто ценит комфорт и внимание
Заказать