Church
Panteleimon church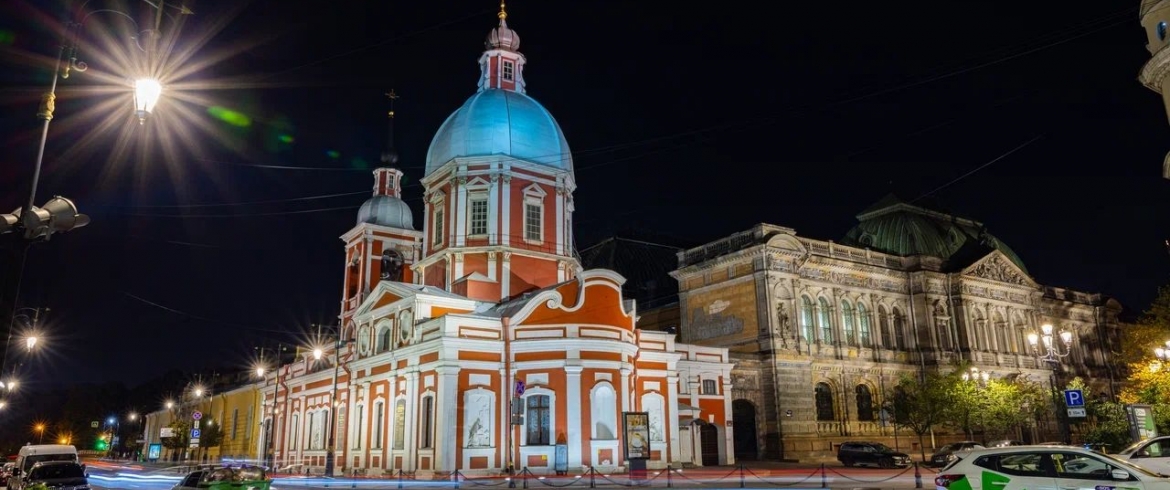 Years of foundation
1735—1739
Architect
IK Korobov, VI Beretti
Style
Peter's Baroque, Empire
Active Orthodox church
The Panteleimon church is one of the oldest Orthodox churches in St. Petersburg. It is dedicated to Russian naval glory. The church is located at the intersection of Pestel street and Solyany pereulok. It is an architectural monument of the XVIII century.
The history of the Panteleimon church dates from the times of Peter I. In 1718, the chapel of St. Panteleimon was built for the workers of the Particularnaya dockyard at the source of the Fontanka river, opposite to the Summer Garden. A few years later, the consecration of the mud-brick church built by the project of architect Nikolai Gerbel, was held. The stone church designed by Ivan Korobov, was built in the 1730s. Since the beginning of the XVIII century the church housed a particularly revered icon of St. Panteleimon.
In the 1830s, the building was rebuilt by architect V.I.I Beretti in the style of late Empire. In the 1840s, the facades of the church were decorated with marble bas-reliefs. Later, the church has been repeatedly expanded. In the period of 1895-1896, a chapel of Prince Michael Chernigovsky and his son Fedor was attached to the church from the side of the Neva river. This is exactly the appearance of the Panteleimon church which has survived to this day.
The church was closed in 1936. Since 1980, the building was under the jurisdiction of the Museum of the History of the City. It housed the exhibition called "the Gangut Memorial". In 1991, the church was transferred to the St. Petersburg diocese. Since 1994, divine services have been resumed.
Индивидуальные экскурсии по городу и пригородам на автомобиле и минивэне
Петербург для тех, кто ценит комфорт и внимание
Заказать