Monument to the St. Petersburg lantern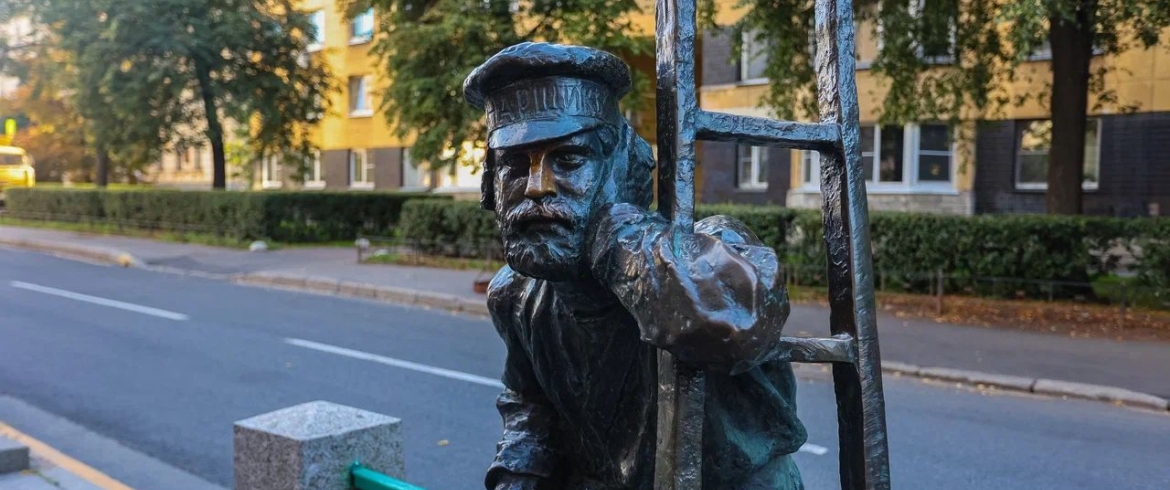 Address
Odesskaya Str., 1
Sculptor
BM Sergeev, ON Pankratova
On Odesskaya street, near Smolny, there was a workshop of the famous Russian electrical engineer in the 1870s, inventor of the incandescent lamp Alexander Lodygin. On this street on September 11, 1873, an electric torch was lit for the first time in the world.
Before the electric streetlights, the streets were lit with oil. St. Petersburg became the first city in Russia, where street lighting appeared. It happened in 1706, to celebrate the victory over the Swedes, and a regular lighting installation can be considered in 1718 by the four permanent fixtures in front of the Winter Palace of Peter I. There were already 595 lanterns in 1723 on the main streets of the city, in that time the post of the lantern, which lit in the evenings, and in the mornings extinguished the lanterns, appeared. In the XIX century, gas lamps appeared, then electric lamps, but the last oil lamps disappeared from the outskirts of Leningrad only in the 30s XX century.
In 1998, a monument appeared on the Odesskaya street: an iron lamplighter is leaning on the stairs, holding a bottle of oil. The sculpture sits on the curb of the sidewalk right where the first electric lamp was lit.
There is a museum of street lamps under the open sky next to the monument. It has six exhibits. Unfortunately, these lights are not working.