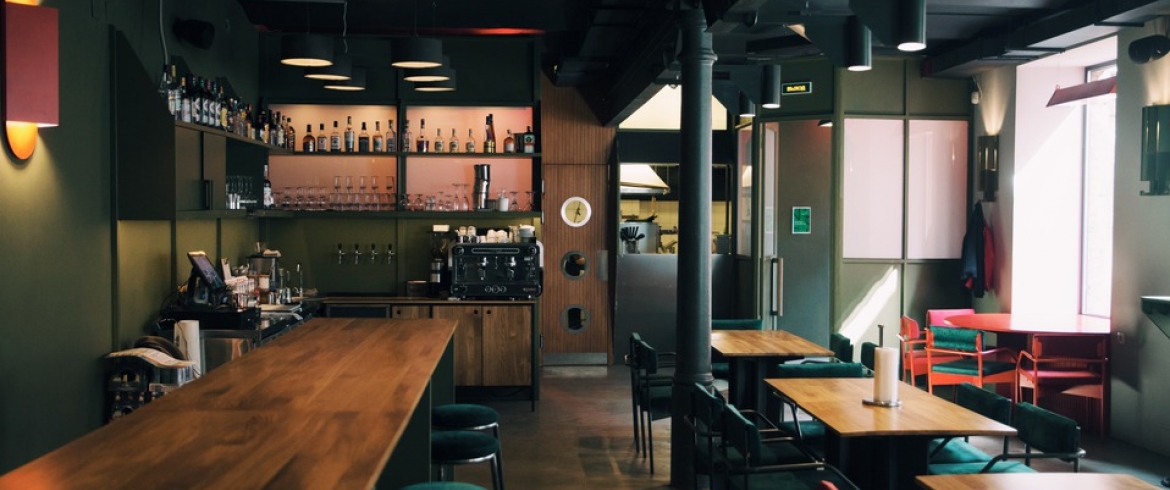 Address
Grazhdanskaya st., 13-15
Monday, Tuesday, Wednesday, Thursday, Sunday
12:00 – 23:00
Friday, Saturday
12:00 – 01:00
The main feature of this place is a triangular pizza. In the menu of "Oversiza" you will find more than ten kinds of pizza, among them - the classic options with original names, for example, "Rita" with mozzarella and tomatoes or "Roni" with pepperoni. There are a couple of sweet pizzas with fruits and a few branded with seafood. The dough for some positions is colorful: black or pink. In the pizzeria there is an interesting offer, for visitors who like to eat a lot, called "eat oversize pizza alone and do not pay", respectively, the visitor should eat overseas pizza in 20 minutes (after warning the waiter about this), but if you don't manage to eat the pizza within 20 minutes, you will have to pay double the amount.
According to the owners, each pizza weighs about 1.5 kilograms, so it can be ordered for a company of 3-4 people. In the bar list you will find draft and bottled beer, cocktails, wine and a selection of strong alcohol. Also there is a 20% discount on all menus on weekdays from 12:00 to 16:00.
Popular dishes:
Pizza Rita - 990 rubles.
Pizza Stracatella - 990 rubles.
Sweet Pizza - 1290 rubles.
Double Trouble (two pizzas in one) - 1490 rubles.