Музей
Rymyantsev's Mansion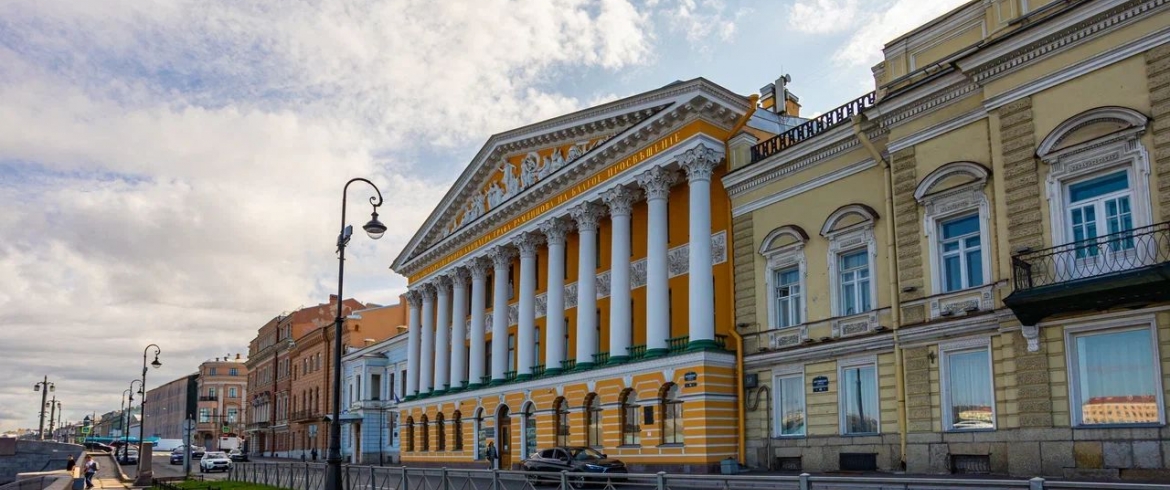 Address
Angliyskaya embankment, 44
Monday, Tuesday, Thursday, Friday, Weekend
11:00 – 18:00
Wednesday
Closed
Entrance fee
adults - 200 rubles, Students, pensioners - 100 rubles
The Rumyantsev Mansion is a monument of a great historical and cultural value. In 1802 the building was purchased by Count N.P. Rumyantsev, Chancellor of the Russian Empire, educator and philanthropist. The house was rebuilt according to the project of V.A. Glinka, who designed the building with a 12-column portico.
On May 28, 1831, the first private public museum in Russia was opened here.
In 1861 the Rumyantsev Museum was transferred to Moscow, to Pashkov's house on Neglinka. The book collection of the St. Petersburg collection, numbering 28 000 volumes, formed the basis of the Russian State Library, which until 1924 was called "Rumyantsevskaya".
From 1863 to 1917, the mansion has changes several owners. After the revolution it was nationalized. In 1938, the mansion housed the Museum of History and Development of Leningrad, and in 1946 an exhibition "Construction and Municipal Economy of Petrograd-Leningrad" was opened there, dedicated to the history of the city from the day of foundation until the middle of the XX century.
Today, the mansion is a part of the complex of the State Museum of History of St. Petersburg. In 2003, restoration work was performed in the main halls. Interiors were recreated as of the 1880s, when the owner of the house was the wife of the Duke of Leichtenberg, Zinaida Skobeleva-Bogarne.
A unique attraction of one of the halls is a huge 18 square meter mirror, made of a single glass sheet.