Omar Khayyam on Vasilievsky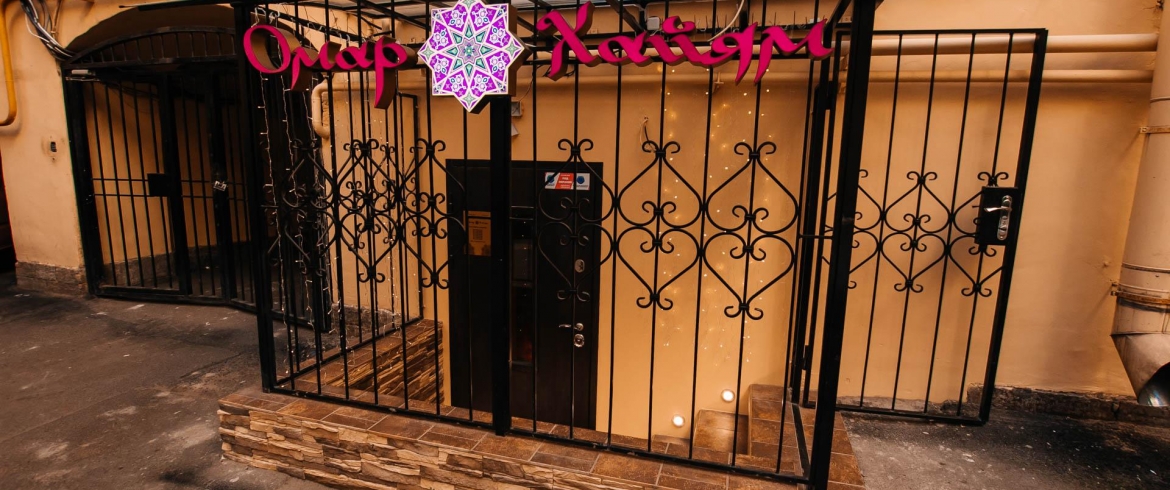 Address
6th line of V.О., 29
Monday, Tuesday, Wednesday, Thursday
15:00 – 02:00
Friday
15:00 – 04:00
Saturday
12:00 – 04:00
Sunday
12:00 – 02:00
Omar Khayyam has created an atmosphere for relaxation with a smoky hookah. In the calm interiors and soft lounge areas, you can not only enjoy smoky hookah, but also eat heartily: salads, soups and hot dishes are served here.
Popular positions:
Arab Sharma: 240-290 rub.
Chuchvara: 290 rub.
Chicken tagine: 300 rub.
Spiced catfish steak: 370 rub.
Tea: 350 rub.
The hookah place serves cocktails, spirits and soft drinks. Also here you can play guitar or board games for free.