Библиотека
New building of the RNL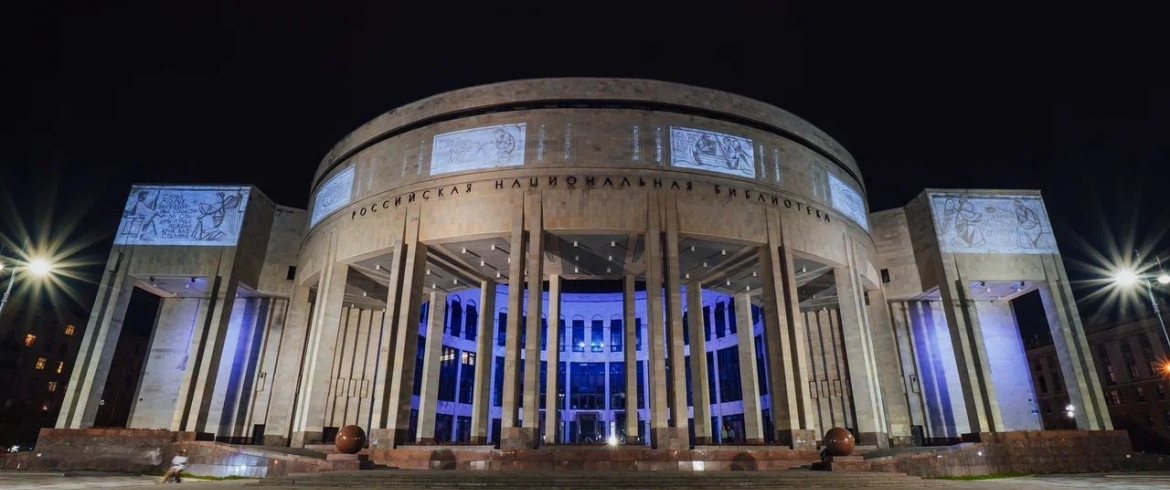 Address
Moskovsky pr., 165, building 2
Weekdays
09:00 – 21:00
Weekend
11:00 – 19:00
The new building of the Russian National Library was erected by the project of architects V.N. Shcherbin and L.K. Warsaw. Construction continued for more than 10 years, from 1986 to 1998, and the grand opening of the library took place only on April 2, 2003.
The building was built in a modern style. The round front door is decorated with a group of 10 sculptures, symbolizing science and art. From the front courtyard, readers enter the lobby, which is associated with a wardrobe, a lecture hall, rooms for thematic exhibitions and a recording point for readers. Each of the three tiers of the central hall serves as an entrance hall and a resting place. The lobby and floor halls are decorated with mosaic panels and bas-reliefs of prominent writers and scientists.
In 2003, a single library card was introduced in the library, and thus all age and educational restrictions on visiting reading rooms by all categories of readers were canceled. In 2006, the Electronic Library Hall was opened in the New Library Building.
Today, the main resources (funds, search engines, service departments, reading rooms) are concentrated in the new building of the RNL near Victory Park.
In total, 32 reading rooms are open for readers at the Russian National Library, which are located in four buildings of the library - in the Main Building of Ostrovsky Square 1-3, in the New Building, as well as in the building on Emb. R. Fontanka, 36, and in the Plekhanov House on 4th Krasnoarmeyskaya St. 1/33.
In the halls, access to subsidiary funds is organized, in areas of access to the electronic catalog - to electronic catalogs and resources of the MFN electronic library, to subscription remote access resources, to Internet resources. All rooms have Wi-Fi.