Palace
The Novo-Mikhailovsky Palace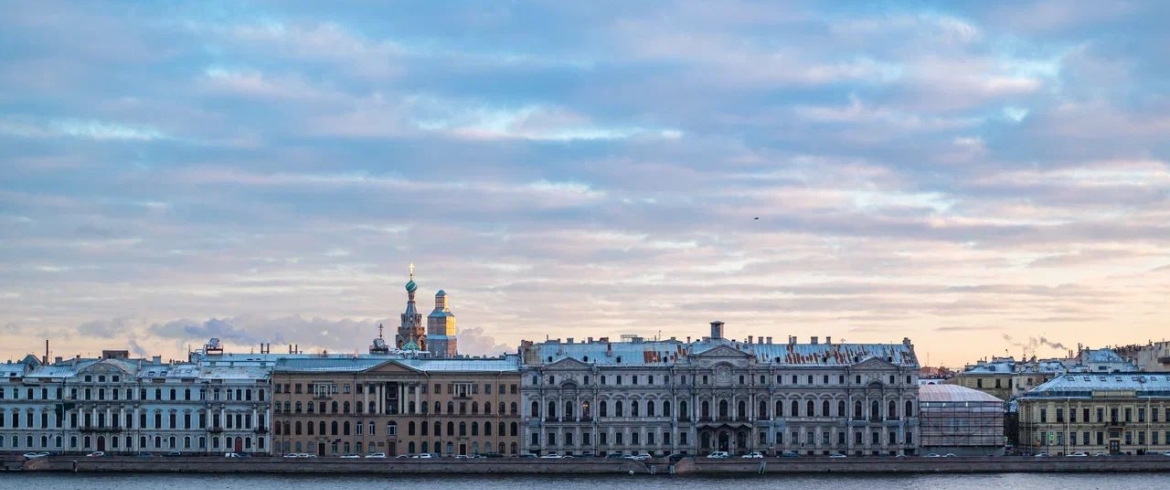 Address
Dvortsovaya Embankment, 18
Years of foundation
1757-1762
Architects
A.I. Stackenschneider
The Novo-Mikhailovsky Palace is a grand duke's palace in the center of St. Petersburg, an architectural monument of federal significance. The palace is considered to be the third large grand duke's residence, erected under the project of the architect Stakenschneider. Built in 1857-1862 specifically for the Grand Duke Mikhail Nikolayevich, son of Nicholas I. Since the city already had one Mikhailovsky Palace, the dwelling for Mikhail was decided to be called Novo-Mikhailovsky.
The palace became one of the first buildings in St. Petersburg, during the construction of which metal beams and rafters were used. Also there was a local water supply. The city water supply was built only in 1863.
The main entrance of the New Mikhailovsky Palace through the Main Lobby and the Main Staircase led to the second floor of the ceremonial rooms suite. Here were located the Banquet, Dance, Green Halls, as well as Lounges, Reception and Oak Dining Room. On the first floor there were living quarters and private rooms of the grand-ducal family: the Cabinet, the Boudoir, the Bathroom, the Bath. On the third floor, a house church was created in the name of Archangel Michael. Under it at the level of the first and second floors was the Winter Garden.
The palace was built in the style of early eclecticism, which is expressed in numerous stylistic references to different epochs. So, in the decoration of the main facade, overlooking the Neva, architectural forms of baroque and renaissance were used. The main facade is accentuated by a portico and decorated at the level of the second floor by Corinthian columns of Carrara marble. The facade of the palace is also decorated with decorative sculptures by D.I. Jensen and caryatids.
Another facade facing Millionnaya Street is more modest - here were the apartments of courtiers and employees. Many interiors of the Novo-Mikhailovsky Palace have survived to this day. The main halls of the palace are luxuriously decorated, especially the lobby of the main staircase and the dance hall.
In the 1930s, the Institute of Oriental Studies was located in the Novo-Mikhailovsky Palace. Currently, several institutions of the Russian Academy of Sciences work in the palace: the Institute of the History of Material Culture of the Russian Academy of Sciences, the Institute of Oriental Manuscripts and the Institute of Electrophysics and Electric Power.
По Санкт-Петербургу и туристическим пригородам — пешком, на автомобиле или минивэне
65
увлекательных индивидуальных экскурсий
Заказать