Park
Lower park (Peterhof)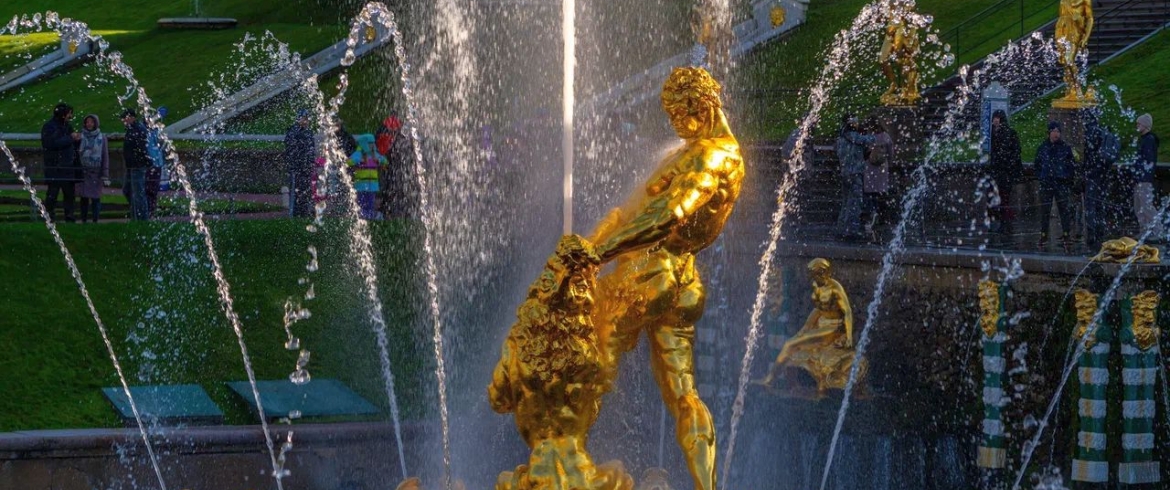 Address
Petrodvoretz, Lower Park
The area of the park
112,5 ha
Ticket price
Full ticket 450 rubles, privileged 250 rubles
The lower park of Peterhof was created on the model of regular gardens and retained all the features of its French originals. Its scheme is thought out to the smallest detail. It is divided into three parts - the central (Parade), western (Marlinsky) and eastern (Monplaisir). The park has more than 150 fountains, including the famous Samson, stately cascades, paired gilded and playful children's fountains with a surprise.
Although many decorative elements have now disappeared, time has not been able to destroy the marvelous architectural harmony of the garden created by J.-B. Le Blond, a talented student of the creator of the Versailles gardens A. Lenotra.
The layout of the Lower Park is determined by two systems of alleys diverging from the Grand Palace and the Marly Palace. At the end of each alley there is a fountain or a palace. The regular park is characterized by a symmetrical arrangement of its main structures. On the slopes of the hill cascades are arranged - "Big" (in the central part, at the foot of the main palace), "Chess Mountain" (in the eastern part) and "Golden Mountain" (in the western part). Before each of them - twin fountains: "Bowls", "Roman", "Managie". Only one of the four cascades of the Lower Park is located in the stalls - this is the latest "Lion" cascade, but it completes the embodiment of the idea of Peter, embodied in the composition of the park: each palace and pavilion has its own cascade.
The start of the fountains season of Peterhof is usually at the end of April, and they stop working in early October. Every year in May and September, the Lower Park invites guests to the solemn opening and closing celebrations of the fountains.
По Санкт-Петербургу и туристическим пригородам — пешком, на автомобиле или минивэне
65
увлекательных индивидуальных экскурсий
Заказать