Palace
The Nikolaevsky Palace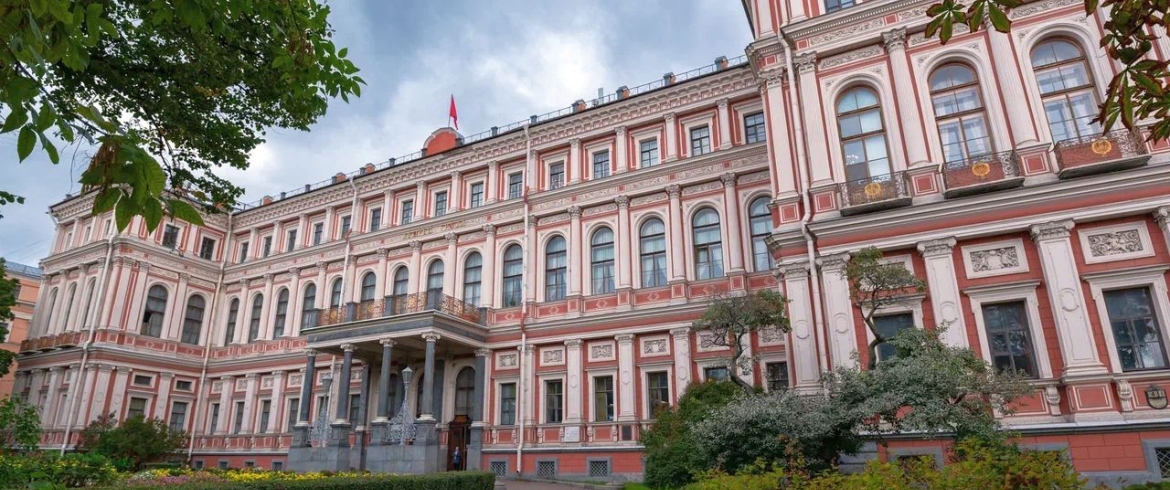 Address
Ploshad Truda, Building 4
Years of foundation
1853-1861
Architects
A.I. Stackenschneider
Nikolaevsky Palace is located on the square of Labor (the former Annunciation Square). The palace was built for the Grand Duke Nikolai Nikolaevich-senior, the third son of Nicholas I and Alexandra Feodorovna.
The palace has a difficult fate. The rich decoration has undergone changes due to fashion trends, due to difficult economic circumstances, the change of the owners of the building. The facades of the palace represent a vivid example of the neo-Renaissance style, repeating the compositional techniques of Italian architecture.
The building is similar to the Italian palaces of the 16th century - the palace is decorated with stucco, sculptural elements, pilasters and colonnades, a spacious balcony above the front porch. The facade is painted red-brown, and the columns and decorative stucco are white.
An amazing ensemble complements one of the most interesting works of architecture of St. Petersburg in the XIX century - the grand staircase of the palace. Part of the main interiors have survived to our time: the original decoration of the lobby, an elegant marble staircase. The elegance and splendor of the interior of the palace halls, in which banquets, celebrations and events are organized today, are famous.
Also in the Nikolaev Palace you can visit the world-famous Folk show "Feel yourself Russian".
Индивидуальные экскурсии по городу и пригородам на автомобиле и минивэне
Петербург для тех, кто ценит комфорт и внимание
Заказать