Музей
Russian Railway Museum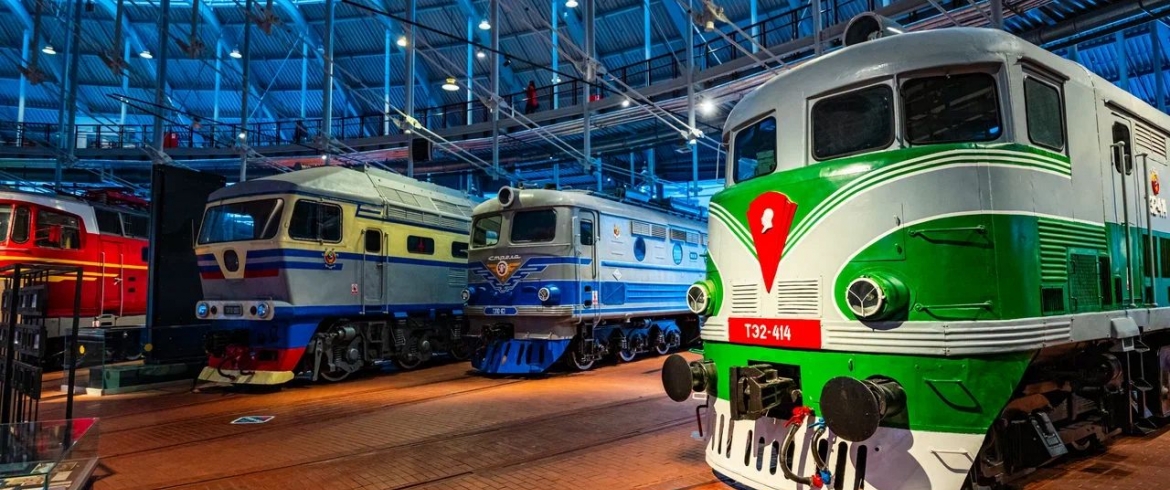 Address
Library lane, 4, building 2
Monday, Thursday, Friday, Weekend
10:00 – 18:00
Tuesday
Closed
Wednesday
12:30 – 20:30
Entrance fee
Adults: 300 rub., Preferential: 100 rub. Simulator "Locomotive Driver's Cab": 200 rubles / 5 min.
The main railway museum in our country and one of the largest in the world opened on October 30, 2017 by the 180th anniversary of the Russian railways.
On the territory of more than 50 thousand square meters there are two buildings, united by a glass gallery with a suspension bridge. This is an old locomotive depot and a modern museum and exhibition building. Visitors will see a collection of rare and legendary steam locomotives, diesel locomotives, electric locomotives, wagons and other railway equipment. Historical exhibits coexist with working models and interactive installations.
The museum has a unique simulator - "Locomotive Engineer's Cab", where everyone can try themselves in this role. There are also temporary exhibitions, lectures and film screenings, events for children and teenagers.