Музей
Gatchina Palace and Estate Museum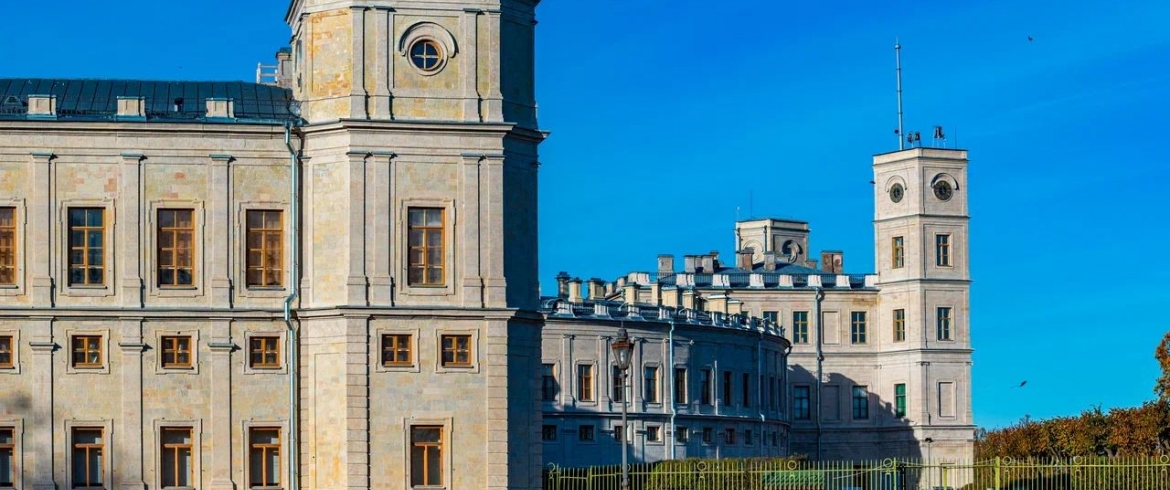 Address
Gatchina, 1 Krasnoarmeisky Prospect
Timetable
Park: 06:00 through 22:00; Palace: 11:00 through 19:00

Entrance fee
Gatchina Palace: ₽500 (adults), ₽250 (discounted); Priory Palace: ₽250 (adults), ₽125 (discounted); Park: ₽150 (adults), ₽70 (discounted)
The Gatchina Estate's history dates back to the Catherinian era.
In 1765, Catherine the Great presented her newly purchased manor 40 km south of St. Petersburg to her then favorite Count Orlov as gratitude for his role in a coup d'etat three years earlier that had resulted in her becoming the empress.
To redesign the modest manor into a grand palace, Catherine and Orlov commissioned the Italian architect Antonio Rinaldi. He set about completely modernizing the style of the building by combining Russian architectural features with those of a medieval castle and an English hunting lodge surrounded by what became Russia's first landscape park.
After Orlov's death in 1783, Catherine bought the palace from his heirs to present it to her son Paul, who, in 1796, would inherit the throne. He expanded and rebuilt much of the palace, commissioning Vincenzo Brenna, and founded the town of Gatchina around his new palace. He also commissioned architect Nikolay Lvov to construct another important building in the town, the Priory Palace intended to house the Russian Grand Priory of the Order of St. John.
In the 1840s, the then owner of the Gatchina Palace Nicholas I initiated its major reconstruction led by Roman Kuzmin, chief architect of the Ministry of the Imperial Court.
In the 1880s, the palace was technologically modernized by Alexander III who had made it the main royal residence, spending there most of his time.
On May 19, 1918, after the Bolshevik revolution, the palace was opened for the public after its conversion into a museum.
During World War II, the palace and its parks suffered significant damage.
Restoration work began as late as 1976. Although it is still in progress, the palaces with their parks are open for visitors.
Public transport: commuter trains from the Baltiysky Station or buses from Moskovskaya Metro.
По Санкт-Петербургу и туристическим пригородам — пешком, на автомобиле или минивэне
65
увлекательных индивидуальных экскурсий
Заказать