Музей
The V.V. Nabokov Museum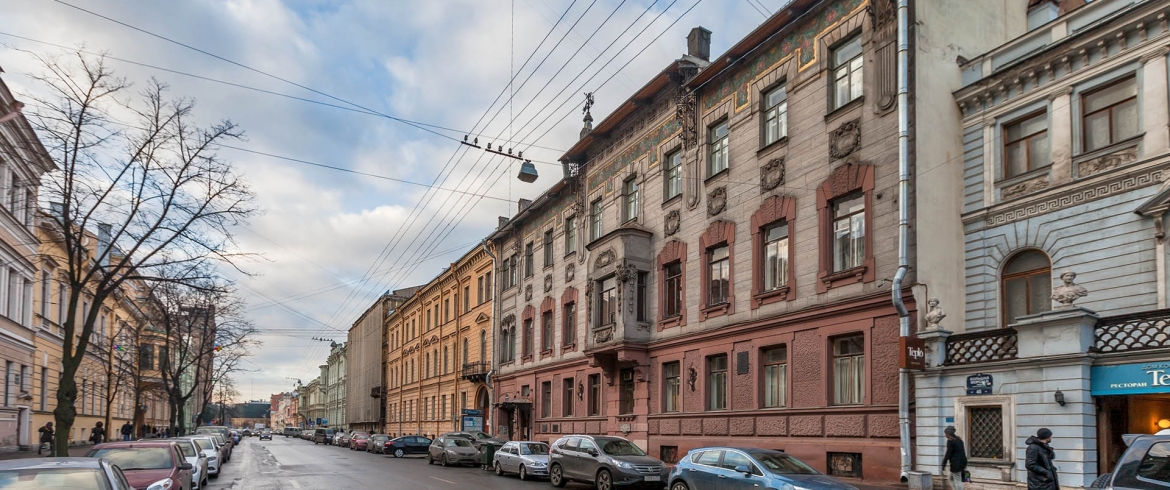 Address
Bolshaya Morskaya Str., 47
Monday, Tuesday, Thursday
10:00 – 17:00
Wednesday, Friday
10:00 – 20:00
Saturday
12:00 – 20:00
Sunday
Closed
Entrance fee
adults - 40 rubles, foreign tourists - 100 rubles, preferential categories of citizens and foreign students - 20 rubles.
The future great writer, who glorified the Russian literature of the twentieth century for the whole world, was born in a house on Bolshaya Morskaya on April 10 (old style), April 22/23 (new style) in 1899. Since then, the appearance of the house has not changed very much.
In the autobiographical novel «Other Shores», that was written almost fifty years later, after leaving this house, Vladimir Nabokov described both the external signs of the house and the way of life of his family. And although many things have been lost over the years, it still retains the look and atmosphere of that unique house where the writer grew up and which is familiar to us from the autobiography and other works of Nabokov, in which the mansion on Bolshaya Morskaya comes to life: «Mashenka», «Protection of Luzhin», etc.
There is the only museum in the world of V.V. Nabokov of Faculty of Philology and Arts of St. Petersburg State University that is located on the first floor of the house, since 1998.