Museum of St. Petersburg Angels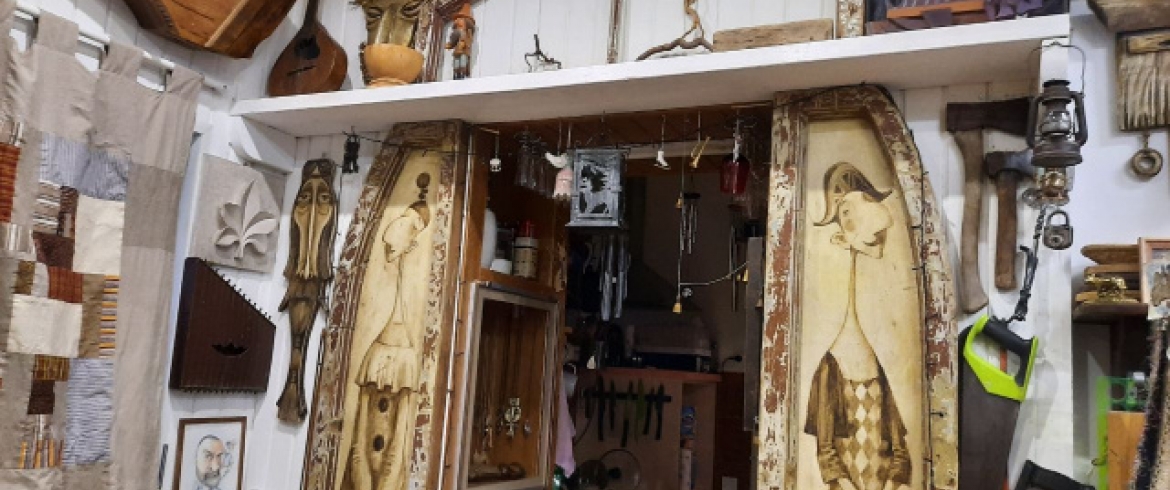 Address
Rimsky Korsakov pr., 93, app. 26
Timetable
by prior arrangement
A private chamber museum was opened in a studio apartment where artists Roman Shustrov and Maria Kasyanenko lived.
Roman Shustrov is a St. Petersburg puppeteer, the author of the famous sculpture "St. Petersburg Angel" in the Izmailovsky Garden. A small intelligent old man with a book and wings perched on the back of one of the benches of the Izmailovsky Garden in 2012 and soon became one of the new symbols of the city, the "guardian angel" of St. Petersburg.
Another angel by Shustrov, Lyubashinsky, who looks like Pushkin and Blok at once, appeared in the rotunda of the Lyubashinsky Garden in 2019. In March 2021, on the banks of the Karpovka, near the entrance to the St. Petersburg State Medical University, a sculpture "Sad Angel" was unveiled, dedicated to doctors who died from covid. It became a monument to the sculptor himself, who died on May 14, 2020 from this disease.
Shustrov created a papier-mâché angel model several years before his death. To install the monument in bronze, the model was modified by the widow of Roman, the artist Maria Kasyanenko. She gave the texture to the shirt of an angel to resemble a hair shirt, slightly changed the face and wings. Friends of the artists believe that it was their joint work. " A few weeks after the opening of the monument, Maria voluntarily passed away - she could not live without her husband.
Museum of St. Petersburg Angels "- a place of memory and creativity. It is planned to hold chamber events here: master classes, literary and musical evenings, small seminars and conferences. Legally, this space still remains a private apartment, and in order to get into the museum, you need to contact its director Elena Dobryakova on Facebook.
(Photo by Galina Artemenko)
Индивидуальные пешеходные экскурсии — обзорные, необычные, тематические
Такой Санкт-Петербург вы еще не видели!
Заказать