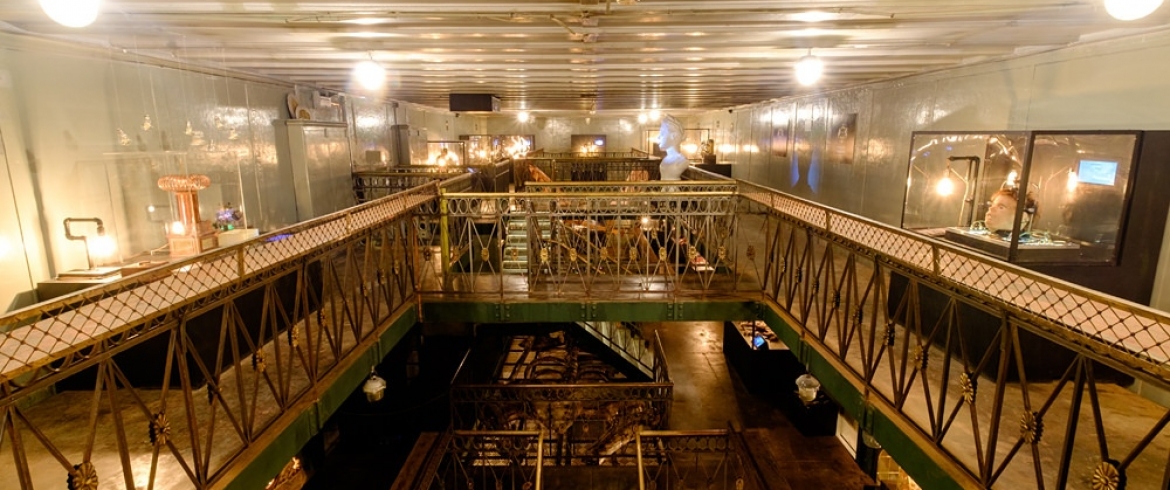 Entrance fee
Adults - 550 rubles., Students - 450 rubles., Children (up to 14 years) - 350 rubles
The museum, located in the building of the former bank, is one of the most amazing collections in the world. Here you will find illustrations for alternative historical events and geographical myths, hypotheses and slightly paranoid versions.
The interactive exposition will tell you whether traveling in time is possible and who built the Egyptian pyramids, will show how the Snowman looks and mysterious Reptiloids, will get you into the Bermuda Triangle (and maybe get out of there) - and much, much more.
"Museum of unTruth" - it's more than a hundred incredible exhibits, housed in a three-level room, including an old underground bank storage.
Photo credit — nau_spb.
Индивидуальные пешеходные экскурсии — обзорные, необычные, тематические
Такой Санкт-Петербург вы еще не видели!
Заказать