Museum
Museum "Picture House"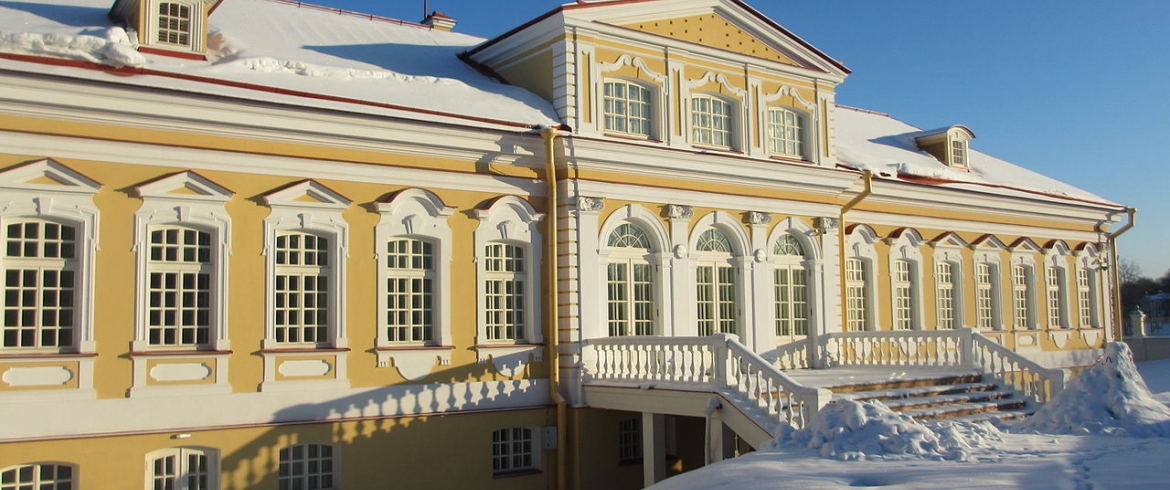 Address
Lomonosov, Palace pr., 50
Monday
Closed
Tuesday, Wednesday, Thursday, Friday, Weekend
10:30 – 18:00
Entrance fee
The cost for tax residents of the Russian Federation and CIS citizens is 300 rubles (preferential 200 rubles), the total cost is 500 rubles.
A one-story stone building with a mezzanine, located in the lower garden of the Grand Menshikov Palace, was built in the middle of the XVIII century according to the design of the workshop of architect F. B. Rastrelli. Initially, the building served as a receptacle for the court theater, picturesque collection, library and cabinet of rarities of the Grand Duke Pyotr Fedorovich and was one of the brightest examples of a universal private collection of the XVIII century.
At present, five halls of the museum's permanent exhibition are open for visitors: the Two-Room Hall, the Picture Hall, the Cabinet Library and two rooms of the Kunstkamera. More than 80 paintings by West European masters of the 16th-18th centuries are represented in the Picture and Two-room Halls. In the Kunstkamera of the Picture House, visitors will be able to get acquainted with Chinese decorative and applied art of the late XVII-XVIII centuries, including genuine objects from the collection of Peter Fedorovich. The collection of rarities of the Grand Duke, along with natural science, mineralogical and numismatic collections, included a significant number of Chinese "wonders." Carved cabinets and shelves were recreated in the interiors of the Cabinet-Library and the Kunstkamera, in which the book collection of the Grand Duke was kept, numbering more than 4000 volumes and covering all sections of the military, exact, natural and humanitarian sciences. A special place in the exposition is reserved for unique samples of furniture made by order of Pyotr Fedorovich for storing collections of minerals, porcelain and jewelry.
In the east wing of the Picture House was the Opera Hall - the first court theater built by the Grand Duke Peter Fedorovich in the Oranienbaum residence and lasting from 1755 to 1758. The best Italian theater specialists of the time were invited to arrange the Opera Hall in the Picture House, who designed performances at the imperial theaters in St. Petersburg: Carlo Djibelli, perspective artists and decorators Giuseppe Valeriani and Antonio Perezinotti. For four seasons, Italian opera series, comedies and cantatas were staged to the music of Francesco Araya, court bandmaster of the Empress Elizabeth Petrovna.
Now in the space of the reconstructed Opera Hall, a multimedia presentation is unfolding dedicated to the history of the Russian theater of the Baroque era. The performance uses fragments of musical works by Francesco Araya, as well as sketches of sets by J. Valeriani and theatrical costumes of R.-L. Bokeh