Музей
Museum of A.V. Suvorov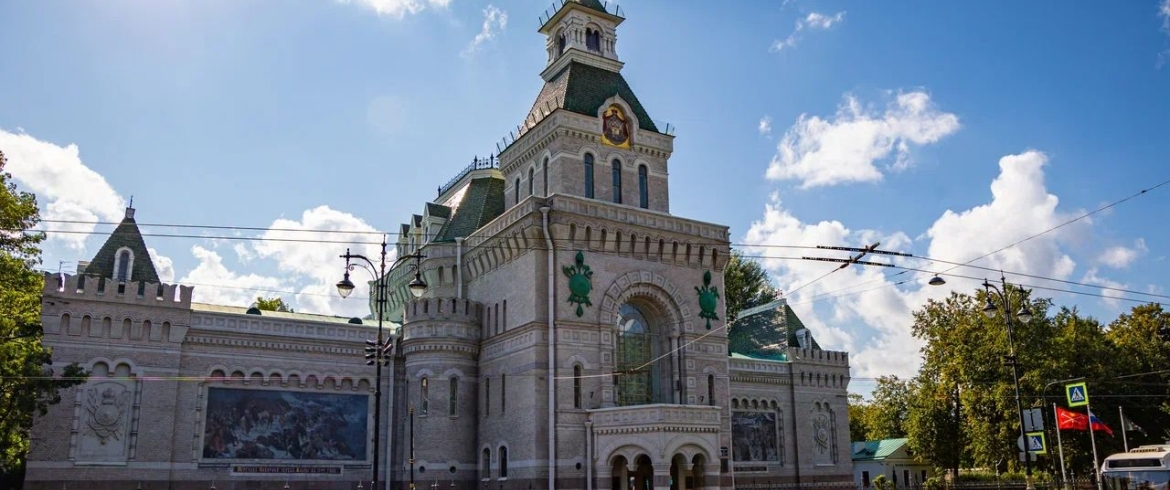 Address
Kirochnaya St. 43
Monday
Closed
Tuesday, Thursday, Friday, Weekend
10:00 – 18:00
Wednesday
13:00 – 21:00
Entrance fee
adults - 200 rubles., schoolchildren, students (cadets, etc.), pensioners - 100 rubles., Military service - 50 rubles. Foreign tourists - 400 rubles. Children of 7 years and privileged categories of citizens are free.
Alexander Vasilievich Suvorov is the first person in Russia in honor of whom a memorial museum was built. The museum was under construction in 1901-1904 on the Imperial pleasure of the Emperor Nikolay II.
Both wings of the main facade are decorated with mosaic pictures created by mozaicists N. E. Maslennikov and M. I. Zoshchenko (father of the known Russian writer M. M. Zoshchenko). There is A.V. Suvorov's princely coat of arms under a tent of the central tower topped with a two-headed eagle. The entrance to the museum is issued in the form of an Old Russian palace porch.
The Suvorov Museum was solemnly opened and consecrated on November 13 (26) 1904 in St. Petersburg on the day of 175th birthday anniversary of the Russian commander A.V. Suvorov.
In 1918, due to the revolutionary events and the evacuation of the collection inland of Russia, the museum was closed and reopened only in 1951, but not as a memorial, but as a military-historical one.
In 1991 the museum returned its original status of a memorial.
From 1988 to 1998, the museum was closed for reconstruction, during which its interior was restored. A new exposition was created, entirely dedicated to the great Russian commander. There was a new birth of the museum as a temple of Russian military glory and Suvorov's memorial on May 8, 1998.
The museum hosts exhibitions, concerts and musical evenings.