Park
Marble Fountain in Catherine Park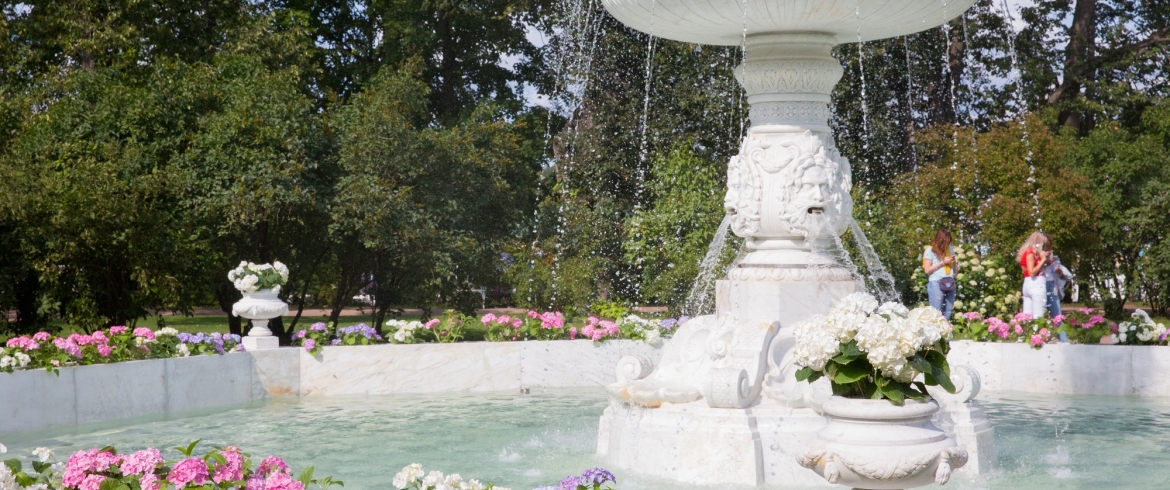 Address
Pushkin, Sadovaya st., 7
Architects
A. Vidov, sculptor Grazioso Botta
The marble fountain in the Private Garden of Catherine Park is the only large fountain of the Tsarskoye Selo Museum-Reserve. It was built in 1866 by the architect Alexander Vidov and sculptor Grazioso Bott.
The octagonal pool with flower pots at the corners and a large bowl in the center are made of white Carrara marble by masters of the Peterhof lapidary factory. Water supply to the fountain (through cast-iron pipes) was included in the system of additional water supply (the Tsarskoye Selo Grand Palace, the Lyceum wing, the palace kitchen), over which the specialists of the San Galli factory worked on in the years 1865-1867. During the war, the fountain miraculously survived and was practically not damaged.
The marble fountain came to us in its original form, but over the past 30 years it has not worked. Restoration of the hydraulic structure began only at the end of 2016. Specialists of the Tsarskoye Selo Amber Workshop carried out complex and large-scale work, and on August 28, 2018, the fountain was inaugurated after restoration!
Индивидуальные экскурсии по городу и пригородам на автомобиле и минивэне
Петербург для тех, кто ценит комфорт и внимание
Заказать