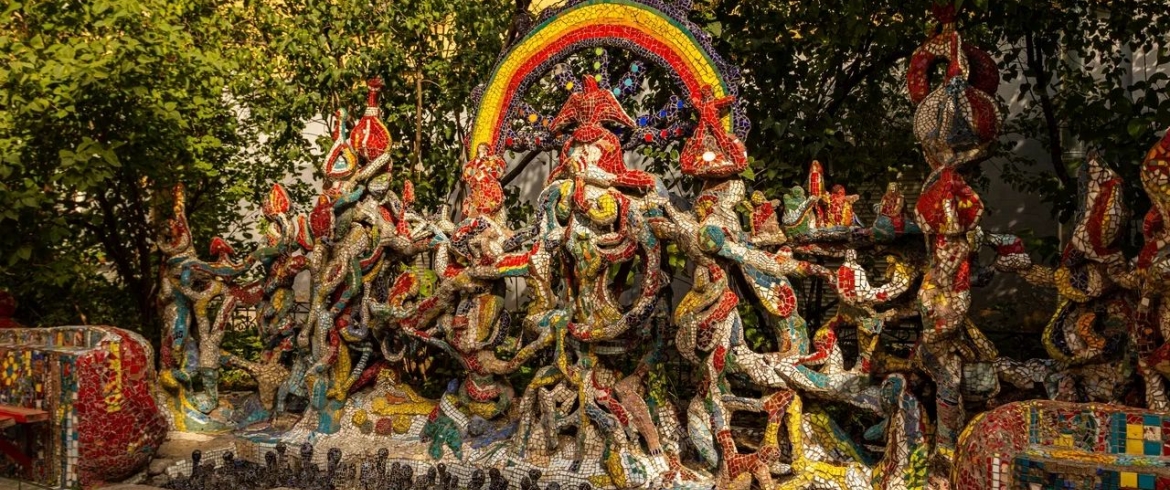 The yard of house 2 along Tchaikovsky Street is one of the most popular objects of modern creative St.Petersburg. Walls, playground, curbs, sculptures are all decorated with a mosaic of pieces of colored glass. The creator of this place was the artist Vladimir Lubenko and pupils of the Small Academy of Arts that he created.
The originality of this space attracts newlyweds and tourists who come here to be photographed. To some, the mosaic courtyard on the Fontanka reminds of the creativity of Catalan Gaudi, others see the influence of the Austrian Hundertwasser. In the plans of Vladimir Lubenko is an improvement of nearby yards.
The main entrance to the courtyard from the Fontanka embankment is usually closed. We recommend you come by Tchaikovsky Street, where you can see curious graffiti.