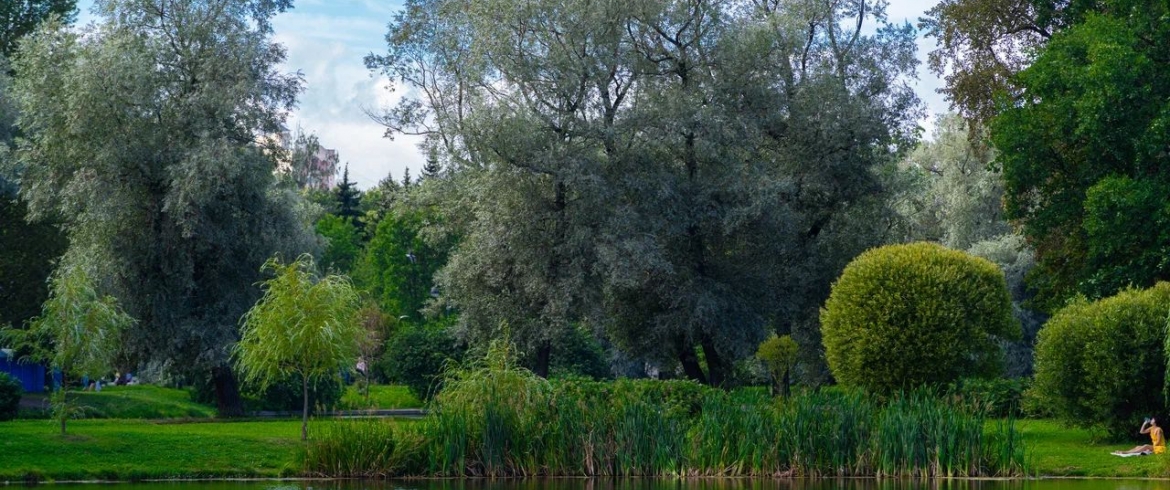 The area of the park
68 ha
Moscow Victory Park is located in the area of the same name metro station. It is bounded by Moscow Avenue, Yuri Gagarin Avenue, Kuznetsovskaya and Basseinaya Streets. The park area is 68 hectares.
For the first time the park was laid before the war. In 1939–1941, in accordance with the Master Plan for the Development of Leningrad, it was decided to split the Recreation Park under the project of T.B. Dubyago in the place of the quarries of the Brick and Pumice Plant. The work began, but the war prevented it from being carried to the end.
In the first blockade winter, the Brick-Pumice Plant was forcedly turned into a crematorium for victims of famine, bombing and shelling from the surrounding areas, in total, remains of up to 110 thousand Leningradians were burned here.
The park was re-laid on October 7, 1945 in honor of the victory in the Great Patriotic War. The project of the park was developed by the architects E.I. Catonin and V.D. Kirhoglani.
Thousands of Leningradians took part in its creation and improvement, planted trees, dried the swamp adjacent to the park from the east. The official opening of the park took place on July 7, 1946. Work continued until 1957.
In Victory Park there are many different buildings, including the monumental kerfs of the main entrance, greenhouse, subway pavilion, Alley of Heroes with monuments to the heroes of war and peacetime.
In the new time, a number of memorial objects dedicated to the victims of the blockade were erected in the park. Including the monument "Rotonda" and trolley, raised from the bottom of the pond. On such trolleys, the bodies of the dead citizens of Leningrad were transported to the tunnel furnaces of the plant.
On January 27, 2004, to the 60th anniversary of the lifting of the blockade of Leningrad, a Memorial Avenue of Memory was created. On May 7, 2010, a functioning chapel was erected in the park, consecrated in honor of "All the Saints in the Land of the Russian Saints".
Moscow Victory Park is popular with residents of the city, not only as a memorial object, but also as a green area, a place of recreation and entertainment for children and adults. The park is decorated with 7 or 9 ponds with graceful bridges thrown between them, there is a rental of boats and catamarans, mini golf, tennis courts. In winter, an ice rink is opened here. In the southeastern part of Victory Park, near the Central Avenue, there is a year-round amusement park Gagarin Park.
Индивидуальные экскурсии по городу и пригородам на автомобиле и минивэне
Петербург для тех, кто ценит комфорт и внимание
Заказать