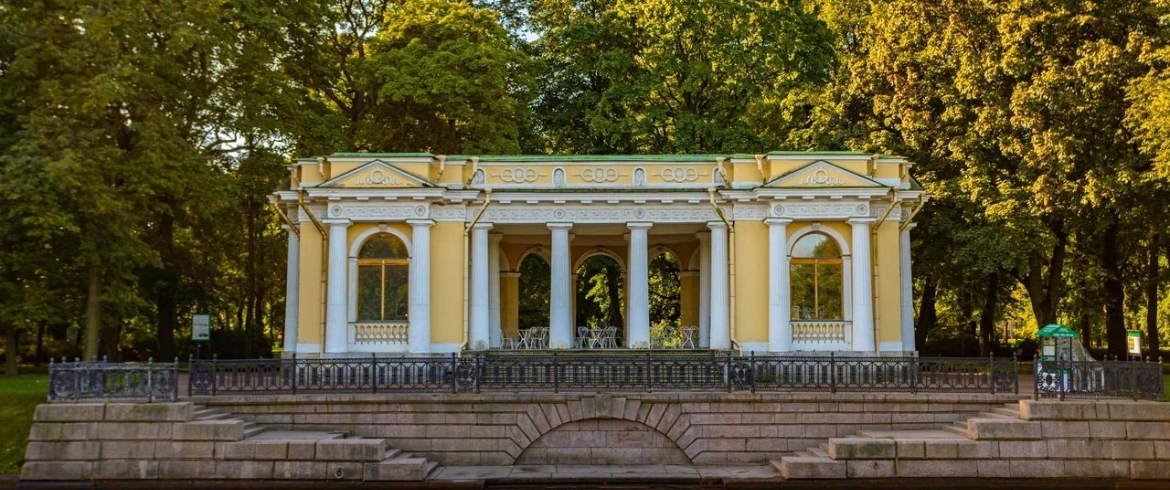 Timetable
from May 1 to September 30 from 10.00 to 22.00, from October 1 to March 31 from 10.00 to 20.00, from 1 to 30 April the garden is closed
Mikhailovsky Garden is one of the rarest monuments of landscape architecture of the XVIII and the first third of the XIX centuries. This is a unique combination of two different styles of landscape art, regular and landscape, and a striking example of the architectural unity of the building (the Mikhailovsky Palace) and the natural landscape, created according to the plan of the great architect Carlo Rossi.
The garden is included in the complex of the three-dimensional composition of the central part of St. Petersburg, including the Summer Garden and the Field of Mars. It repeatedly changed its layout in accordance with the trends of fashion and the tastes of new owners. A characteristic feature of the composition of the Mikhailovsky Garden in Rossi's project was the preservation of the layout of its separate sections according to the projects of Leblond ("The Swedish Garden" of the Petrine era) and Rastrelli (a labyrinth garden decorated with sculpture and fountains).
On the southern side, the garden adjoins the Mikhailovsky Palace, the buildings of the Ethnographic Museum and the Benois Wing. On the east side the park is bounded by Sadovaya Street, on the northern by the Moika River, and on the west by the Griboyedov Canal. There is the church of the Savior on Blood near the north-western part of the Mikhailovsky Garden.
The Mikhailovsky Garden is managed by the State Russian Museum. A large-scale festival of landscape design «Imperial Gardens of Russia» is held there every year in June.
По Санкт-Петербургу и туристическим пригородам — пешком, на автомобиле или минивэне
65
увлекательных индивидуальных экскурсий
Заказать