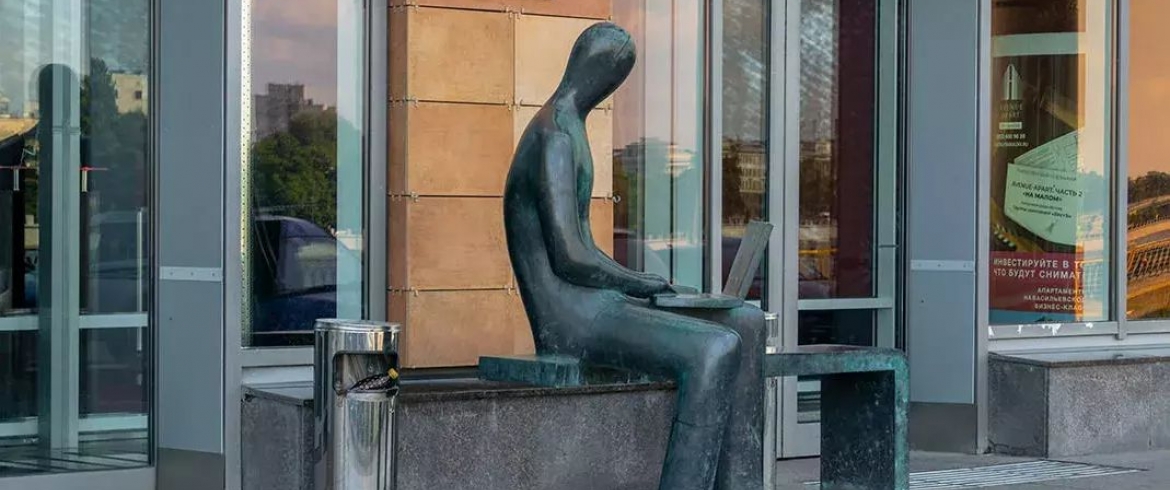 Address
Aptekarskaya emb., 20
Sculptor
P.P. Ignatiev and D.V. Prasolov
The sculpture is located near the business center " Avenue ", from where, apparently, the bronze manager went out with his laptop to work in the fresh air.
A faceless and nameless person with a laptop symbolizes a new generation of an"office plankton". A bench, on which the manager sits, has only one curved leg as if hanging in the air. According to the sculptor P. Ignatiev, it has a certain philosophical meaning, the fragility, and instability, both the profession and the human condition in general.
The sculpture has already managed to acquire signs: the employees of the business center believe that if you pat him on the head when coming to work, the day will be successful. And the girls believe that if you rub an engagement ring on his ring finger, you can bring the wedding day closer.
Индивидуальные экскурсии по городу и пригородам на автомобиле и минивэне
Петербург для тех, кто ценит комфорт и внимание
Заказать