Музей
Memorial Lyceum Museum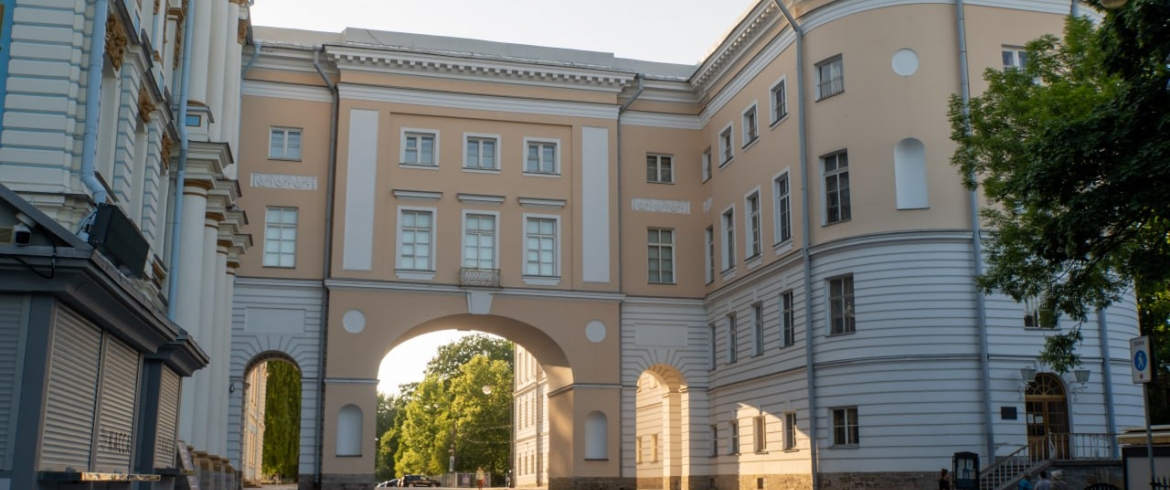 Address
Pushkin, Sadovaya st.,2
Monday, Wednesday, Thursday, Friday, Weekend
10:30 – 18:00
Tuesday
Closed
Timetable
Day off: last Friday of the month.
Entrance fee
Adult visitors - 150 rub., Children under 16 years old and schoolchildren under 18 years old - free of charge, students and pensioners - 60 rubles.
The Lyceum Memorial Museum was opened in 1949 in the building of the former Imperial Tsarskoye Selo Lyceum - one of the privileged educational institutions of Russia in the 1st quarter of the 19th century.
From 1811 to 1817, Pushkin was brought up here, here he found loyal friends, who remained loyal to the indestructible lyceum fraternity until the end of his days. The first lyceum class, later called Pushkin, turned out to be the most brilliant. The names of many fellow practitioners of Pushkin made history. Among them are diplomat A. M. Gorchakov, poets A. A. Delvig, V. K. Kuchelbeker, admiral, historian of the Russian fleet F. F. Matyushkin, Decembrist I. I. Pushchin.
The museum recreates the setting in which the lyceum students of the first graduation class lived and studied. On the basis of archival materials, the Great Hall, the Newspaper Room, the Library (the original books of the Lyceum Library are kept there), classrooms, pupils' bedrooms, as well as the apartment of the tutor and drawing teacher S. G. Chirikov are restored. On the 2nd floor of the Lyceum building, a permanent exhibition entitled "We Live in Memory of the Lyceum" is open, presenting the 200-year history of this wonderful institution and telling about the fate of outstanding Lyceum graduates from different years.
По Санкт-Петербургу и туристическим пригородам — пешком, на автомобиле или минивэне
65
увлекательных индивидуальных экскурсий
Заказать