Palace
The Mariinsky Palace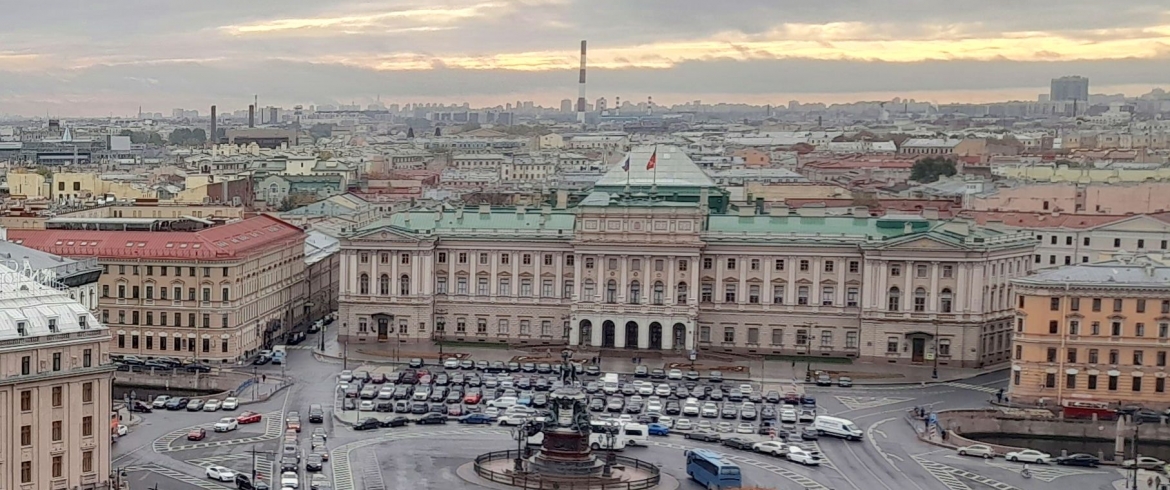 Address
St. Isaac's Square, 6
Years of foundation
1839-1844
Architects
A. I. Shtakenschneider
A historic building in the style of late classicism, built according to the project of A.I. Stakenschneider for the Grand Duchess Maria Nikolaevna, daughter of Nicholas I. Earlier in the place of the Mariinsky Palace there were other mansions that later were demolished. The walls of the private residence of Chernyshev the architect included in the western half of the new palace. Today the palace organically closes the architectural ensemble of St. Isaac's Square on the south side.
For the construction of the residence of Mary Nikolaevna only the most modern materials and technologies were used. For example, the palace was always warm, because it was not marble, but sandstone used for the walls. The ceilings in the house were made of metal, not wood. The Grand Duchess suffered from foot disease, and at times it was difficult for her to travel long distances. For this reason, a special ramp was erected in the palace, along which it was possible to pass or drive a wheelchair to any of the rooms. The passage was decorated with a variety of plants, and it looked like a forest path.
Along with the Winter and Tauride palaces, the Mariinsky has the title of "political palace" - it was the place of fateful historical events in 1917 and 1991. Today the Mariinsky Palace is one of the main socio-political centers of the city. Since 1994, the Legislative Assembly of St. Petersburg has been located in the halls of the palace, and also the St. Petersburg Electoral Commission.
Индивидуальные экскурсии по городу и пригородам на автомобиле и минивэне
Петербург для тех, кто ценит комфорт и внимание
Заказать