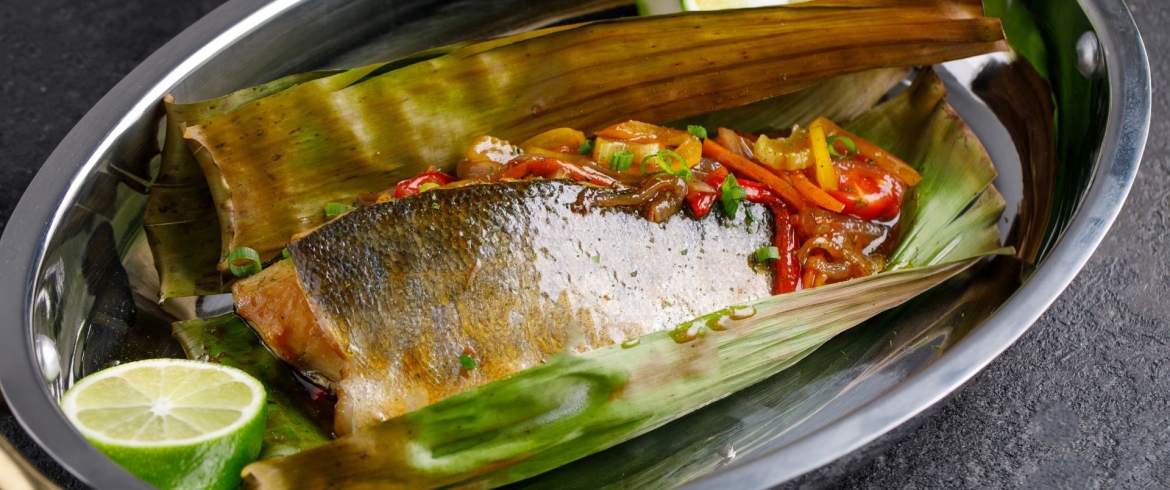 Address
Primorsky pr., 80, 1, III floor
Monday, Tuesday, Wednesday, Thursday, Sunday
12:00 – 23:00
Friday, Saturday
12:00 – 00:00
The new view restaurant on the third floor of the Tinkoff Arena concert and sports complex invites guests to settle in the gallery along the huge panoramic windows. The windows offer a magnificent view of the Lakhta Center tower and the Gulf of Finland.
The interior of the establishment is simultaneously elegant and airy: an open kitchen, furniture in delicate shades from turquoise to autumn roses, mint, rosemary and basil growing in hydroponics, living plants ... A scattering of round mirrors on the ceiling is beautifully illuminated in the evenings, resembling transparent drops of water. For young guests, Mais has a cozy nursery with colorful houses, animators and a kind nanny.
Chef Alexei Babitsky made a universal menu, where there was a place for the main trends of gastronomic Petersburg. The wine room holds wines for every taste - from pink French to premium Tuscan.
Whether you came to the Tinkoff Arena for a pop star performance, a concert of classical music or fighting without rules - everyone is awaited at Mais Restaurant! A nice bonus for owners of VIP-boxes: dishes from the menu are brought directly to the boxes, for which a special passage is arranged from the restaurant. There is a free two hour parking.
Popular dishes:
Salmon Ceviche: 690 rub.
Sweet and sour chicken with coconut rice: 490 rub.
Baked pasta with prosciutto cotto in cheese sauce: 550 rub.
Sea bass in a banana leaf: 890 rub.
Rib eye steak on the bone: 550 rub / 100 g
A glass of dry wine: from 310 rubles.