Музей
The Ice-breaker-museum "Krasin"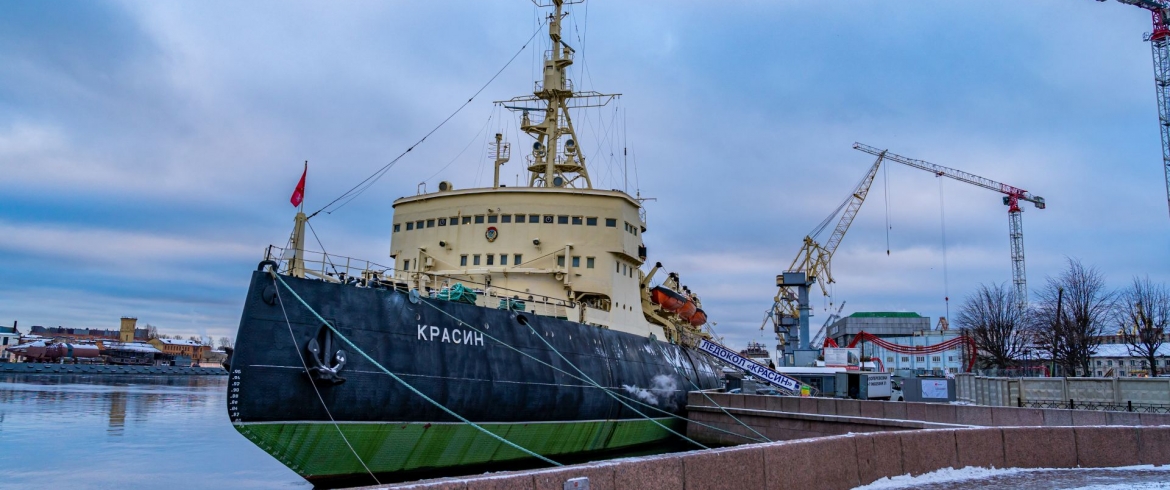 Address
nab. Lieutenant Schmidt, the 23rd line
Monday, Tuesday
Wednesday, Thursday, Friday, Weekend
11:00 – 18:00
Timetable
Sanitary day is the last Wednesday of the month.
The icebreaker conducts sightseeing and thematic excursions, there is no self-visit. Groups of individual visitors are completed 15 minutes before the start of the excursion.
Entrance fee
adults - 400 rubles, Students, students and pensioners - 200 rubles, Preschoolers (from 5 to 7 years) - 200 rubles, Foreign tourists - 500 rubles. Children under 5 years - free.
The «Krasin» icebreaker is the flagship of the flotilla of historical ships and a symbol of the history of the development of the Arctic. The ship was built in 1916. Its technical characteristics: length - 99.8 meters, width - 21.68 meters, draft - 8.7 meters, full displacement - 10 620 tons. The power plant is a piston steam engine with a capacity of 3,800 hp.
The museum exposition reveals the history of the ship, the ship itself is a monument of history and technology and the only ship participating in the Arctic battles of the Second World War, preserving the class of the Russian Maritime Register of Shipping. The museum's funds hold the original maps and drawings of the icebreaker, documents and photographs of the history of the ship and the icebreaking fleet of Russia.
There are exhibitions, film screenings, interactive games and excursions for children.
Attention: boarding is allowed only in shoes on a stable non-slip sole, with a fixed back and low heels. Children under 14 are admitted on board only when accompanied by an adult.