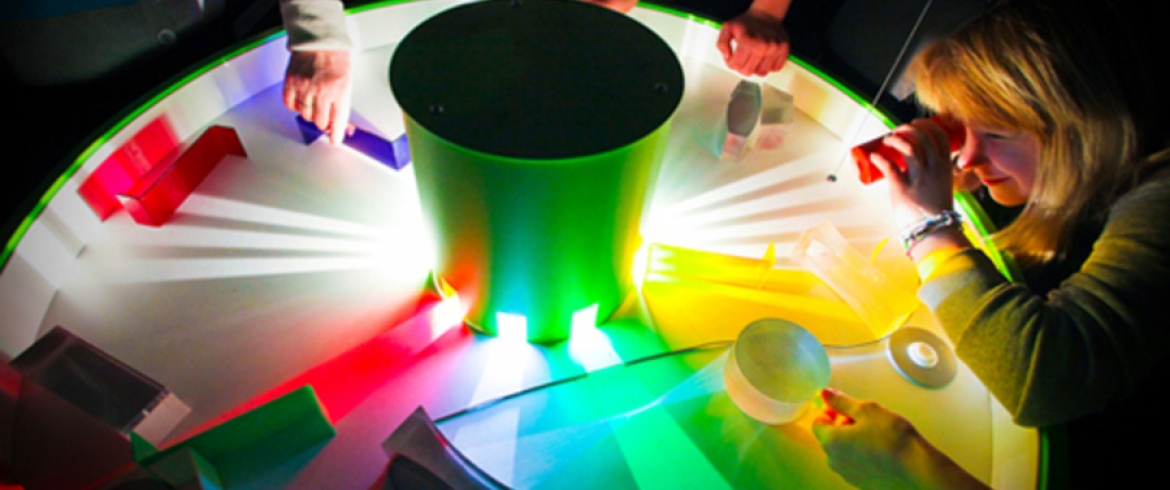 Address
Leo Tolstoy Str., .9, MFC "Tolstoy Square", 6th floor
Weekdays
12:00 – 20:00
Weekend
10:00 – 20:00
Entrance fee
entrance (from 2 years) — 500 rubles, pensioners and veterans — 450 rubles, children's ticket to the scientific show program-650 rubles, adult ticket to accompany the child to the scientific show program-500 rubles.
This is an interactive museum, where you can find more than a hundred exhibits and mechanisms demonstrate the laws of physics, chemistry, and biology. There are five thematic zones, reflecting different aspects of scientific activity on an area of 700 sq. m.- "Water World", "World of Physical Experiments", "Black Room", "Mirror World", as well as an interactive exhibition "Man in Figures".
Here you can not just watch and listen, but also experiment: with your own hands create a tornado, touch the lightning, take a picture of the shadow or become part of a real electrical chain.