Church
Cathedral of the Elevation of the Holy Cross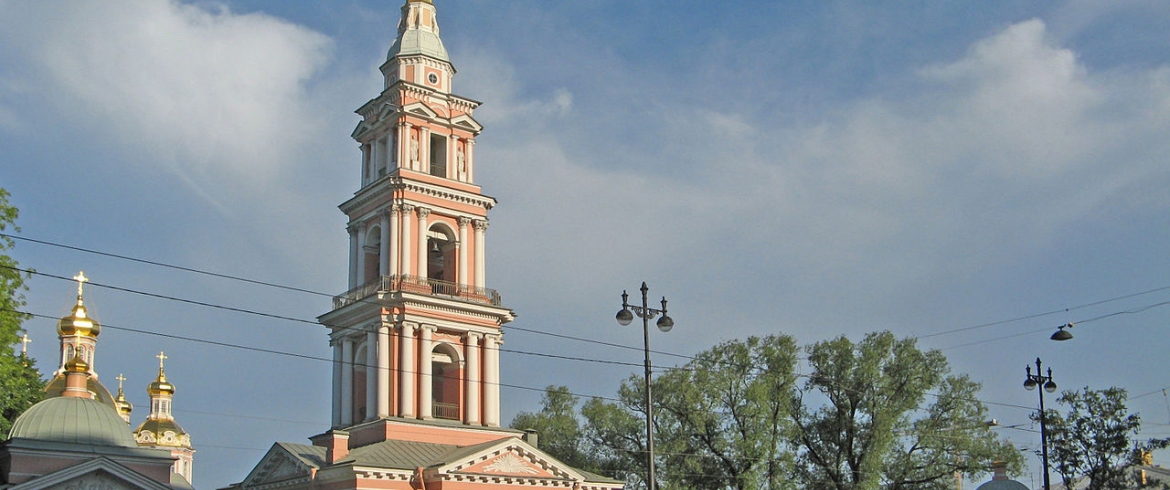 Address
Ligovsky ave., 128
Architect
the author of the project is unknown
Active Orthodox church
The Cossack Cathedral of the Elevation of the Holy Cross is located at the intersection of the Ligovsky Prospekt and Obvodny Canal. This cathedral is called Cossack because it unites the Cossacks who live in St. Petersburg. The church complex consists of three buildings: the Cathedral of the Elevation of the Holy Cross, the Church of the Tikhvin Icon of the Mother of God, and the Church of Cyril and Methodius (located in the bell tower).
Currently, only the Tikhvin Church is active. Since 2008, restoration works on the whole architectural complex are underway: the bell tower has been restored, the cupolas have been gilded. In 2014, the restoration works on the roof of the cathedral started.
The history of the church complex began with a small wooden church built in 1719 at the request of coachmen, the residents of Yamskaya Sloboda. In 1730, the church almost completely burnt down and a new one was built there in honor of the Prophet Elijah. People called it "the Yamskaya church". In 1747-1749, the stone church of the Elevation of the Holy Cross was founded on the same site by the project of the architect I. Ya. Schumacher.
In 1848-1851, the church was expanded and redesigned by the architect E.I. Dimmert, who was a student of V.P. Stasov. It was originally intended to build a new church in Greek style, but the project turned out to be an expensive one, and it was decided to rebuild the existing construction. Crowned with five polyhedral cupolas and decorated with pilasters, the church resembled church buildings of the Baroque era of the XVIII century.
In 1991, the church was transferred to the Orthodox parish, which united St. Petersburg's Cossacks. Today it is the main church of the Cossack community in St. Petersburg.
Индивидуальные экскурсии по городу и пригородам на автомобиле и минивэне
Петербург для тех, кто ценит комфорт и внимание
Заказать