Cat Elisey and Cat Vasilisa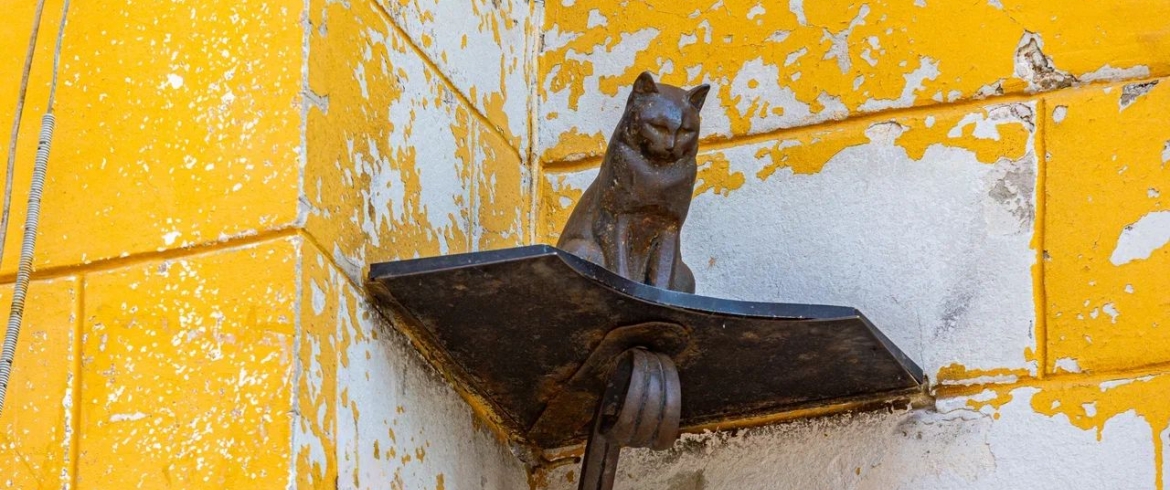 Address
Malaya Sadovaya Str., 8 and 3
Sculptor
V.A. Petrovichev / LV Domracheva
Unusual monuments are installed in honor of cats who saved the blockade and post-war Leningrad from the invasion of mice and rats. This is a gift to the city from the entrepreneur Ilya Botki.
During the siege, all cats in Leningrad were eaten or killed, and rodents bred incredibly. There was a threat of epidemics, rats attacked people, and the Lensovet decided to bring cats to the city.
Four wagons with cats came from Yaroslavl immediately after the breakthrough of the blockade, and by the end of the war 5000 animals were brought from Omsk, Tyumen, and Irkutsk. This landing was sent to the Hermitage and other museums of the city. Thanks to Siberian cats, the city got rid of rats.
January 25, 2000, in memory of these events on the cornice of the Eliseevsky store a figure of the cat Elisey was installed. April 1 of the same year at the house opposite appeared the figure of a friend of Elisey - cat Vasilisa.
Индивидуальные экскурсии по городу и пригородам на автомобиле и минивэне
Петербург для тех, кто ценит комфорт и внимание
Заказать