Знаменитое здание
Kirovsky Zavod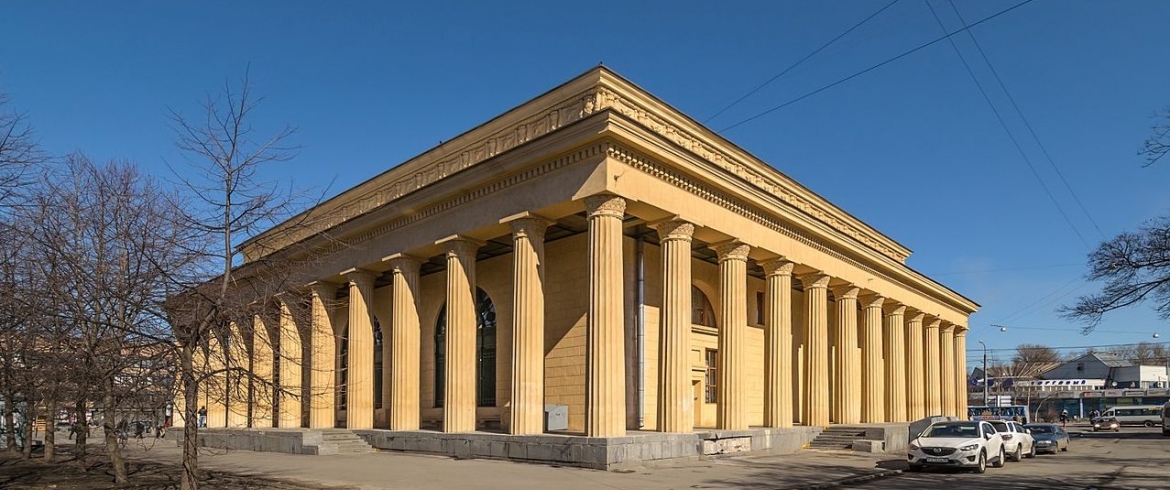 Architects
A.K. Andreyev, About V. Ivanova
Station of the 1st (Kirovsk-Vyborg, Red) line, one of the first metro stations in St. Petersburg, was opened on November 15, 1955 as part of the first stage of the Avtovo metro - Ploshchad Vosstaniya. It is named after the nearby Kirov plant.
The pavilion and the underground hall of the station were designed by architect A.K. Andreeva and engineer O. V. Ivanova. The theme of station design is the development of a socialist industry.
The pavilion is made in the style of Soviet classicism. The rectangle of the building is formed by 44 Doric columns with flutes. A curious fact: with its outlines, the pavilion resembles an ancient Greek temple or the Lincoln Memorial in Washington, the image of which can be seen on a five-dollar bill.
The underground hall of the station is faced with smoky gray marble. 31 pairs of columns, arranged in two rows and connected by gentle arches, organize the station's perspective. The top of each column is decorated with an aluminum high relief cartouche with an industrial logo. Cartouches symbolize four main industries: electrification, coal, oil and metallurgy. At the end wall of the hall is a bust of V.I. Lenin work of the sculptor N.V. Dydykina.
The Kirovsky Zavod station is located in the industrial and business district of the city.