Church
Catholic Church of Our Lady of Lourdes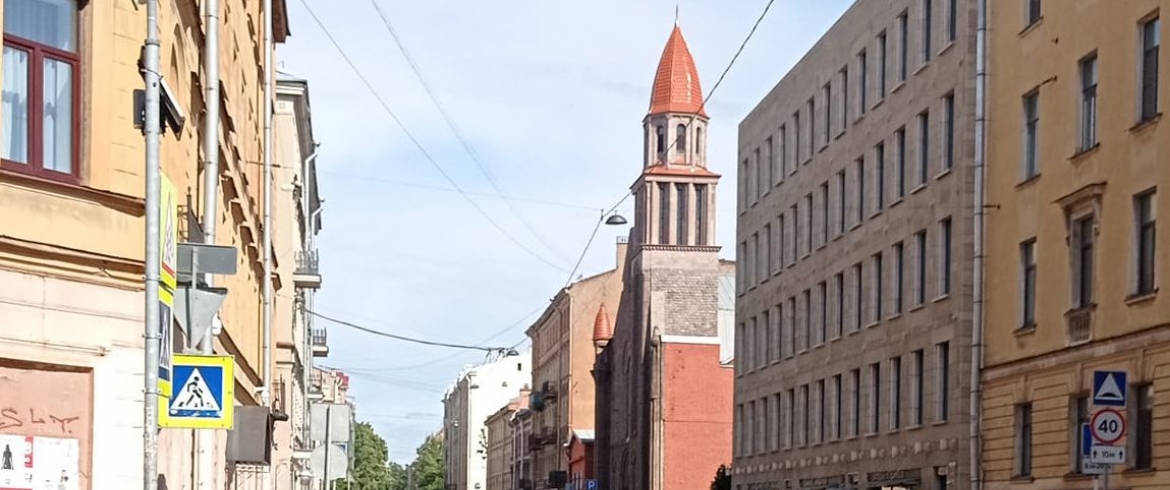 Years of foundation
1903–1909
Architect
L.N. Benois, M.M. Peretyatkovich
Style
neo-Romantic, Northern Art Nouveau
An active temple of the Roman Catholic Church
The history of the origin of the Church of Our Lady of Lourdes in St. Petersburg began in 1891 with the arrangement of a small chapel in honor of the Immaculate Conception of Mary at the Church of St. Catherine of Alexandria. The main shrine of the chapel was a statue of the Virgin Mary brought from Lourdes.
On the lead of the 50th anniversary of Lourdes, the St. Petersburg community of French Catholics appealed to the emperor asking for permission to build another Catholic church in the city. The highest permission to "French citizens to build a church and keep it at their own expense" was given by Nicholas II in 1898.
In December 1900 the community arranged a temporary wooden chapel on the purchased land. The project of the chapel was done by O.I.Thibault-Brignoles, the engineer of the French building society "Batignole".
The project of the stone church building was designed by Leonty Nikolaevich Benois, the son of a well-known St. Petersburg architect. The original plan had the construction of a three-nave basilica in the Romanesque style using elements of the Northern Art Nouveau. Unfortunately, the funds were constantly in short supply. This was the main reason for the suspension of the temple's construction and for the recasting of the architectural project. A new version was created by L.N. Benois co-authored with M.M. Peretyatkovich, who simplified the project. By the autumn of 1909 the construction of the church was completed.
During the Soviet period, the temple in Kovensky lane was not closed, except for a few months in 1923, as well as during the period from July 1941 to August 1945, when divine services were not performed there. During the war the temple managed to avoid serious destruction.