Bridge
Kanonersky bunk bridge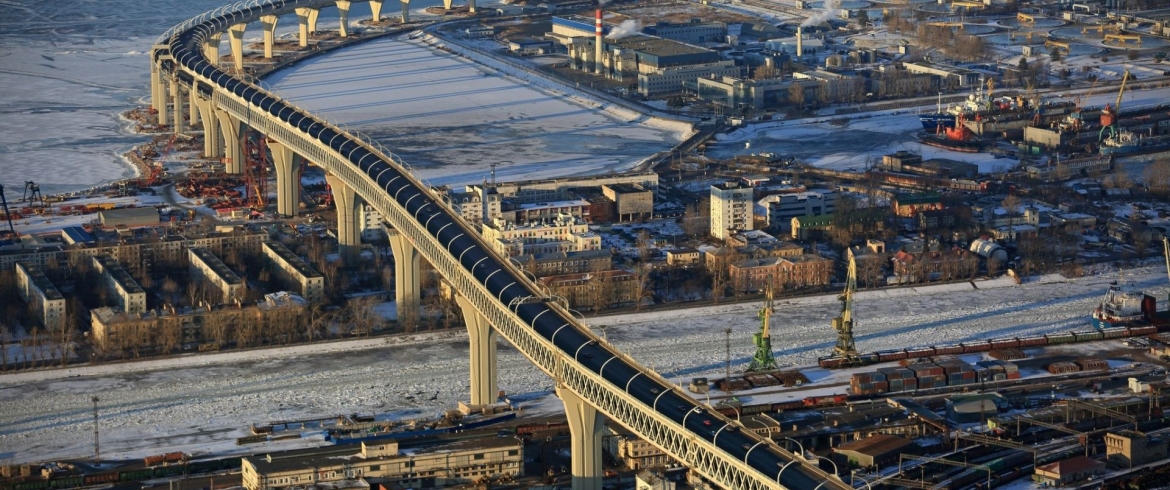 Address
West High Speed Diameter
Engineer
Institute "Stroyproject"
The unusual two-tier bridge over the Sea Canal is part of the Central section of the Western High-Speed Diameter. The bridge passes not only over the canal, but also over the territory of Kanonersky island.
The bridge was opened on December 4, 2016. It is not adjustable and is a two-tier seven-span farm. The length of the crossing is 759 m, the central span is 168 m, and the bridge clearance is 52 m.
Interestingly, the carriageways of oncoming traffic flows are located at different levels, one above the other.