Palace
The Kamennoostrovsky Palace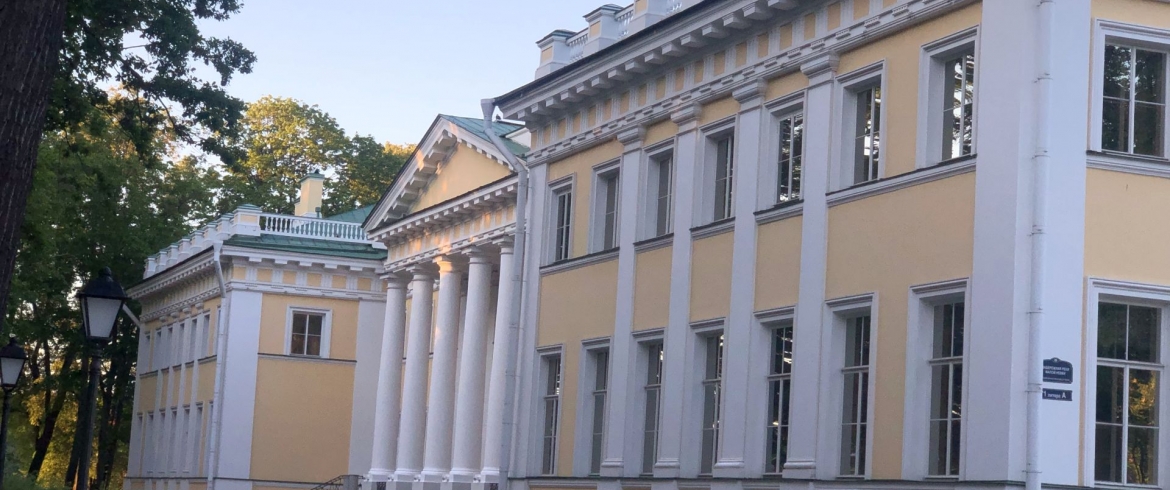 Address
Malaya Nevka Embankment, 1
Years of foundation
1776–1780
The Kamennoostrovsky Palace is a monument of the times of Catherine II, a suburban imperial residence. An architectural monument of federal significance, built in the style of Russian classicism for the heir to the throne, Pavel Petrovich.
The two-storeyed palace with the central building and the outer wings attached to it. The front facade facing the palace garden was decorated with a 6-columned portico with a pediment of the Tuscan warrant, a ladder of Finnish granite leads to it. The facade overlooking the Neva was decorated with an eight-columned portico with an attic. A distinctive feature of the external appearance of the palace is the careful drawing of all architectural details. The structure of the palace complex also includes the Invalid House, the Kitchen Building, the Economic and Woody Yards, a stone stable, an arena, a guardhouse, a palace garden and a garden master's house.
The main premises of the main building of the Kamennoostrovsky Palace are the Avanzal, the Great Hall, the Gallery, the Marine Salon, the Picture Hall and the Cabinet. In one of the outbuildings there was its own palace theater. During the numerous reconstructions and repeated changes of the owners of the palace, the interiors were often altered, so the Marine Salon became the Raspberry Lounge, the Great Hall - the Mirror Hall, and the Avanzal acquired frescoes with views of Rome.
After the revolution of 1917, the palace was replaced by several institutions. In December 2015, the "Academy of Talents" began its work in the Kamennoostrovsky Palace.
Индивидуальные экскурсии по городу и пригородам на автомобиле и минивэне
Петербург для тех, кто ценит комфорт и внимание
Заказать