Church
Isidorovskaya church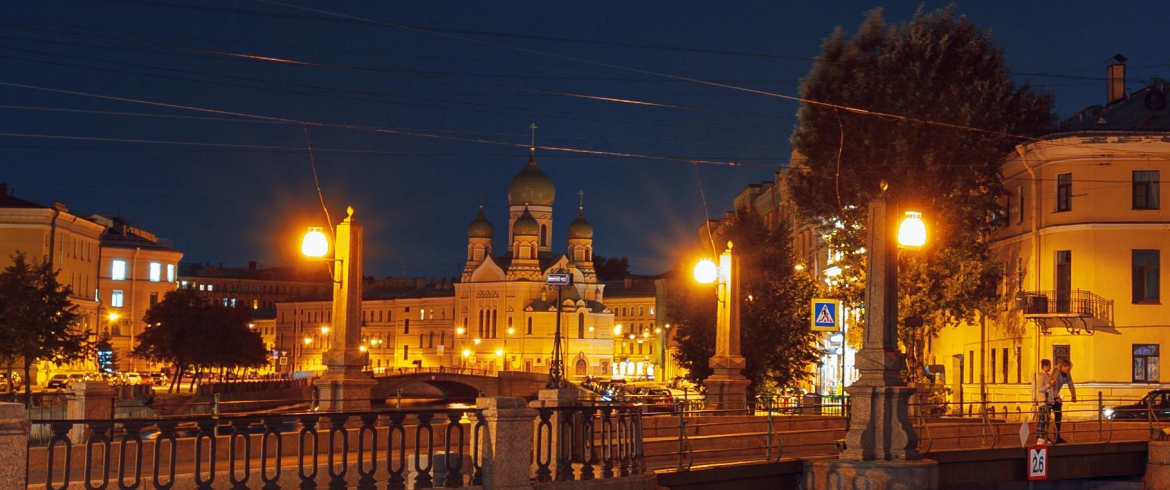 Address
Rimsky-Korsakov ave., 24
Years of foundation
1903-1907
Architect
A. A. Poleshchuk
Active Orthodox church
The Isidorovskaya church is an active Orthodox church located near the Mogilevsky bridge, in a place where the Lermontovsky prospekt and Rimsky-Korsakov prospect meet. Its history is inextricably linked with the history of Orthodox Estonian brotherhood, which appeared in St. Petersburg at the end of the XIX century. The upper church was consecrated in the name of the holy martyr Isidor Yuryevsky. It gave the name to the whole church. The lower church is named after St. Nicholai Tchudotvorets.
By the end of the XIX century, the Orthodox Estonian community of St. Petersburg numbered more than 4,000 people. They lived primarily in Kolomna, not far from the Baltic factory and the Admiralty. Local churches could no longer accommodate such a large number of parishioners. Thus, the community asked the authorities to allocate a site for the construction of a new church.
Funds for the construction of the church were collected throughout Russia. The first donation was made by Ioann Kronstadtsky. The architect's project also stipulated for a school building with a dormitory, a hall for conversations, a book warehouse and a library. Money for construction was not enough. Construction of the church was completed in 1907 thanks to patrons.
In the Soviet years the church was closed. In different years the building housed a school, a kindergarten, a dormitory, a combine of the Art Fund. In 1994, the church was returned to the believers, but since there were practically no Orthodox Estonians in St.Petersburg at that time, it was transferred to the Russian Orthodox Church.
Индивидуальные экскурсии по городу и пригородам на автомобиле и минивэне
Петербург для тех, кто ценит комфорт и внимание
Заказать