Church
Ioannovskaya Church on Kamenny Island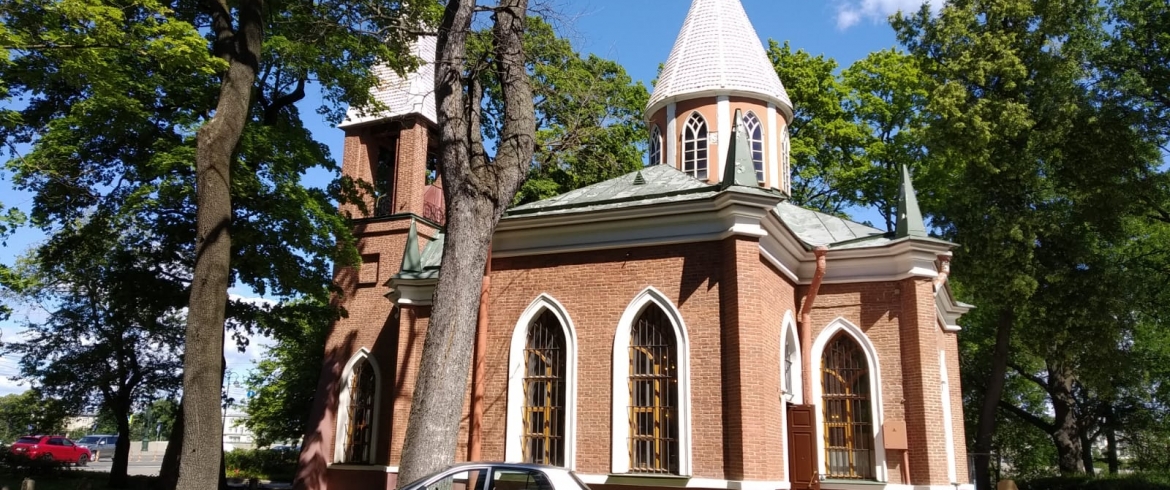 Address
Kamennoostrovsky ave., 83
Active Orthodox church
The Ioannovskaya church on Kamenny Island, built in the Roman-Gothic style, resembles a Catholic or a Protestant church. Once the Maltese knights prayed here, the commander Mikhail Kutuzov asked God for help in commanding the Russian army, and Emperor Alexander I received here the news about an outcome of the battle of Borodino.
In 1765, Empress Catherine II gifted the Kamenny Island to her son, the future Emperor Paul I. A year later, the construction of the Kamennoostrovsky Palace and a house church began. In 1798, Paul I was elected the head of the Order of Malta. St.Petersburg became the capital of the Order. The cavaliers of the Order took an oath next to the church on the Kamenny island. Here were also located the Maltese graves, which were later moved to the Smolensk cemetery.
In the XIX century, the church was popular with Tsar and the elite members of society. The church was often visited by G.R. Derzhavin and A.V. Suvorov. A. S. Pushkin even baptized his three children here.
The church was still functioning during the first years after the revolution. Then the building was placed under protection as a monument of architecture. In 1937, the church was closed, the space was redesigned and all the interior decoration was destroyed. For a long time the building was used as a workshop of sculptor Krestovsky. Later it was transferred to the military sanatorium. The property of the church was confiscated. The wall painting was destroyed by one of the fires.
In 1990 the building was returned to the Orthodox Church.