Interiors and a balcony at home Kolobovy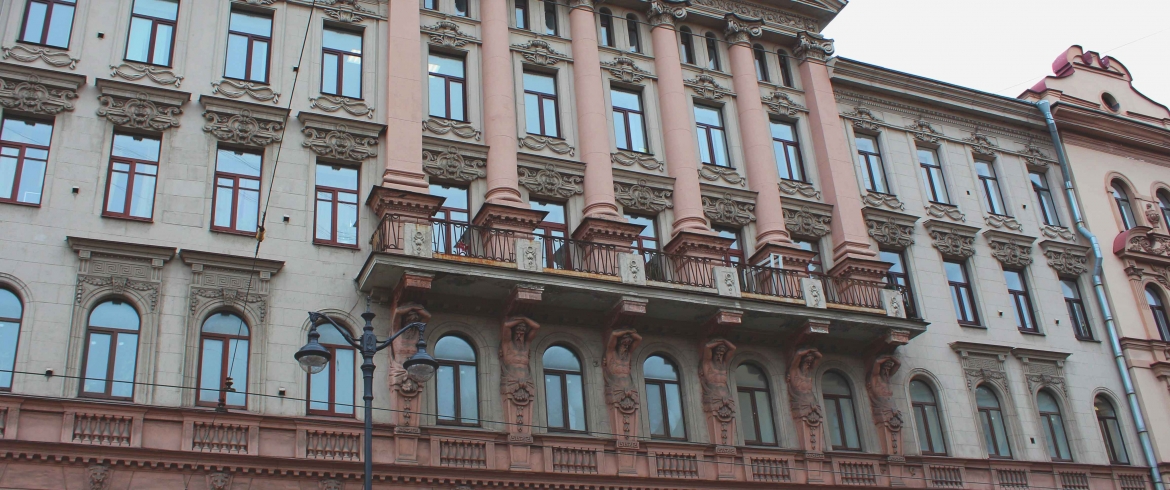 Address
Bolshoy pr. PS, 16-18
Weekdays
11:00 – 20:00
Saturday
11:00 – 19:00
Sunday
Closed
The income house of the Kolobov brothers on the Petrograd side belonged to the timber merchants Nikolai Yakovlevich and Fedor Yakovlevich Kolobov. The building appeared here in 1910-1912 by the project of P.M. Mulkhanov and D.A. Kryzhanovsky in the Art Nouveau style with elements of neoclassicism.
The facades of the house are luxuriously decorated. The most memorable decoration of the building was the central balcony, supported by the Atlanteans. This is the largest balcony on the Bolshoy Prospekt of the Petrograd side.
In 1930, here, in the former residential apartment of the Kolobovs' house, a youth library named after A.P. Gaidar was opened. Until today, the layout of the apartment and some interior elements, for example, the famous stoves, have been preserved.
From the balcony, which can be accessed with the permission of the library staff, a magnificent view opens up on the Petrograd side.
Экскурсии Hop On Hop Off на теплоходах и двухэтажных автобусах
Весь город по одному билету
Купить билет