Church
The Church of the Resurrection of Christ at the Warsaw Railway Station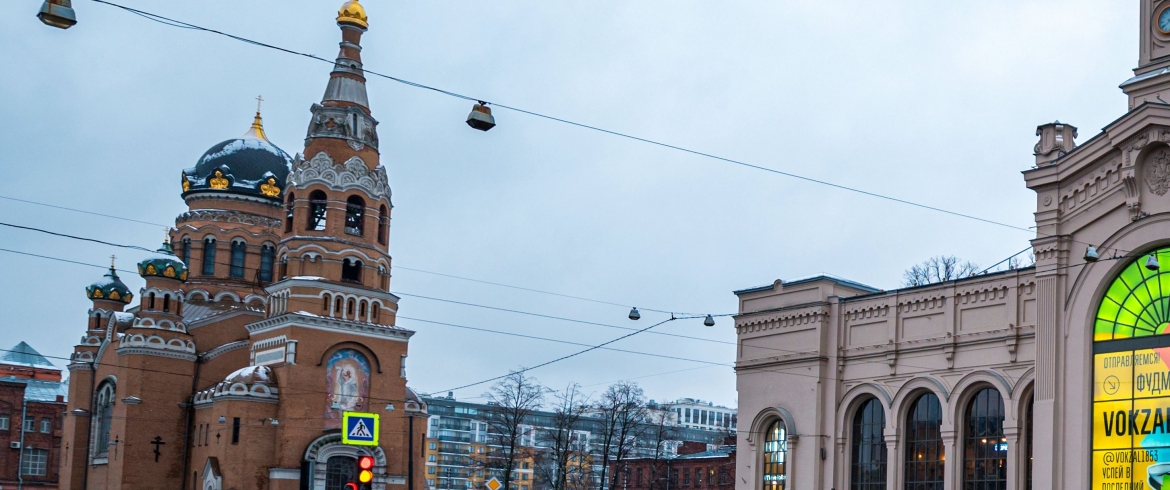 Address
Obvodniy canall, 116
Years of foundation
1904–1905
Active Orthodox church
At the end of the XIX century the area near the Warsaw and Baltic railway stations was the outskirts of the capital where workers lived. The first wooden church was built here in 1894. It was truly a church for people, where besides worships, spiritual conversations and readings were also held. All of this made thousands of people rushing to this church. The church opened a school, a library and a reading room shortly. The Alexandro-Nevskoye Community of Sobriety originated from here. The Community numbered over 70 thousand people from the very beginning of its existence.
At the beginning of the XX century, the wooden church became too cramped for parishioners. The Community of Religious and Ethical Education took the decision to build a stone church on donations. Nicholas II approved the project of a three-way church designed by architect G.D. Grimm, and wished him success in construction work. The stone church was founded in 1904 marking the decade of the marriage of Emperor Nicholai Alexandrovich and Empress Alexandra Feodorovna. The consecration of the church took place in 1908, while the construction was not yet fully completed. In the basement of the church there was a printing house of the Alexandro-Nevsky Community of Sobriety.
After the revolution, the church was looted, and in 1930 it was closed. In the Soviet years the church premises housed a warehouse, a cinema, and a parachute platform on the bell tower. The church has been returned to the believers in 1990. Today, the parish of the Church of the Resurrection of Christ revives the traditions of the teetotal movement, as well as conducts educational and book publishing activities. The building still expects to be seriously restored.
Индивидуальные экскурсии по городу и пригородам на автомобиле и минивэне
Петербург для тех, кто ценит комфорт и внимание
Заказать