Church
Church of St. Mary Magdalene Equal to the Apostles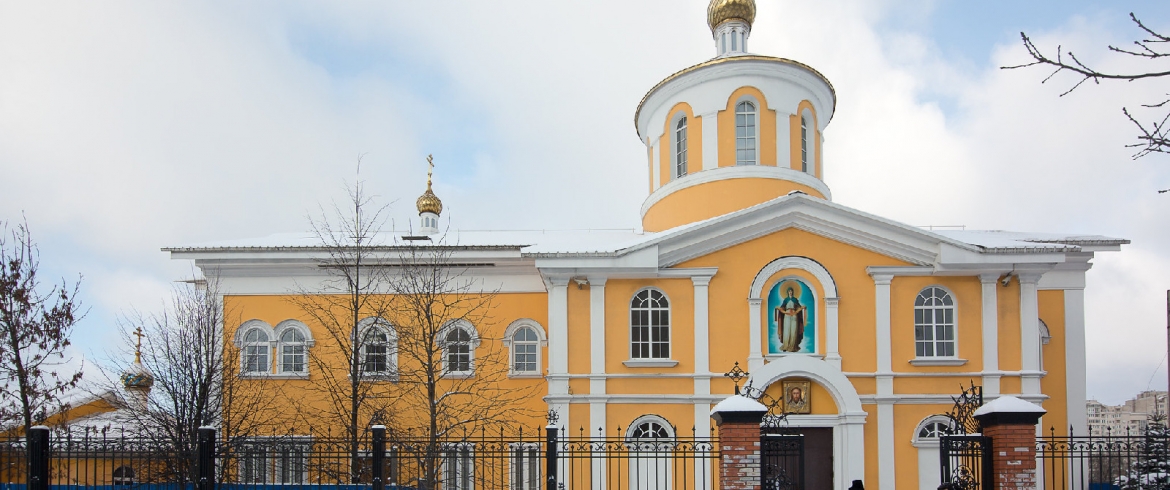 Years of foundation
2007-2008
A new two-story church in Malinovka Park on Rzhevka-Porokhovykh was built in 2007-2008. The upper floor was consecrated in honor of St. Mary Magdalene, Equal to the Apostles, and the lower one - in honor of St. John of Kronstadt. The parish numbers over a thousand people. The parish also includes a third church - a small church of the Intercession of the Mother of God, located nearby.
The churches have a Sunday School for Children, the Sacrament Spiritual and Educational Center, the Family Traditions Club, and the Liturgical Kindergarten.
Malinovka Park was laid out in the late 1980s in the block bounded by Kosygin Avenue, Peredovikov Street, Entuziastov Avenue and Industrial Avenue in the Krasnogvardeisky District in northeastern St. Petersburg.
Once upon a time, the Malinovka River, a tributary of the Okhta, flowed here, and there was a village of the same name. The river was filled up in the 1970s, but ponds remained from it.
Индивидуальные экскурсии по городу и пригородам на автомобиле и минивэне
Петербург для тех, кто ценит комфорт и внимание
Заказать