Church
The Church of the Savior on Blood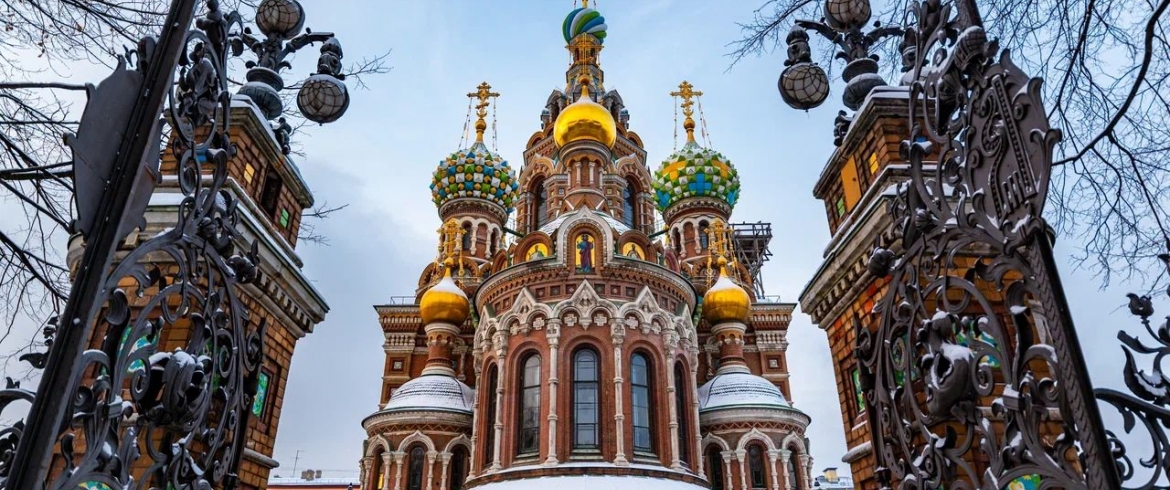 Address
Embankment of the Griboyedov Canal, 2A
Included in the museum complex "St. Isaac's Cathedral"
The Church of the Savior on Blood is one of the main Orthodox churches in St. Petersburg. It is the architectural dominant of the Northern Capital. Nowadays the temple has the status of a museum and belongs to the museum complex "St. Isaac's Cathedral".
Church on Spilled Blood is a unique memorial temple created in memory of the emperor-liberator Alexander II. On March 1, 1881 on the site of the present cathedral, on the embankment of the Griboedov Canal an assassination attempt on the emperor was made. The autocrat died of his injuries. Hence the name of the cathedral in which the spilled royal blood is implied.
At first, on the site of the death of the martyred tsar appeared a temporary chapel. It was built on city funds under the project of Leonty Benois (a Russian architect, brother of the famous artist Alexander Benois). In April 1881 the first church service was already held in the chapel. And in 1883 a new, large church was laid there. Famous architects of the XIX century were involved in creation of the project. As a result, Alfred Parland's project was approved. The cathedral was being built for more than 20 years. It was consecrated only on August 19, 1907.
The Church of the Savior on Blood is made in the "Russian style". It looks in many ways like the St. Basil's Cathedral (built in the 16th century) except for the fact that it is already a stylization. The new church was out of the St. Petersburg's style and therefore caused fierce controversy among the aesthetes of North Palmyra. Some supporters of strictly classicism called it "bonbonniere", comparing it with a box for bonbons.
Today the cathedral is famous all over the world for its mosaic, the creation of which delayed the consecration of the temple for almost 10 years. Here you can see the largest in this country collection of mosaics, Altaic and Ural ornamental stones, colored Italian marbles, as well as a mosaic collection of Russian heraldry.
Индивидуальные экскурсии по городу и пригородам на автомобиле и минивэне
Петербург для тех, кто ценит комфорт и внимание
Заказать