Church
Church of the Nativity in the Sands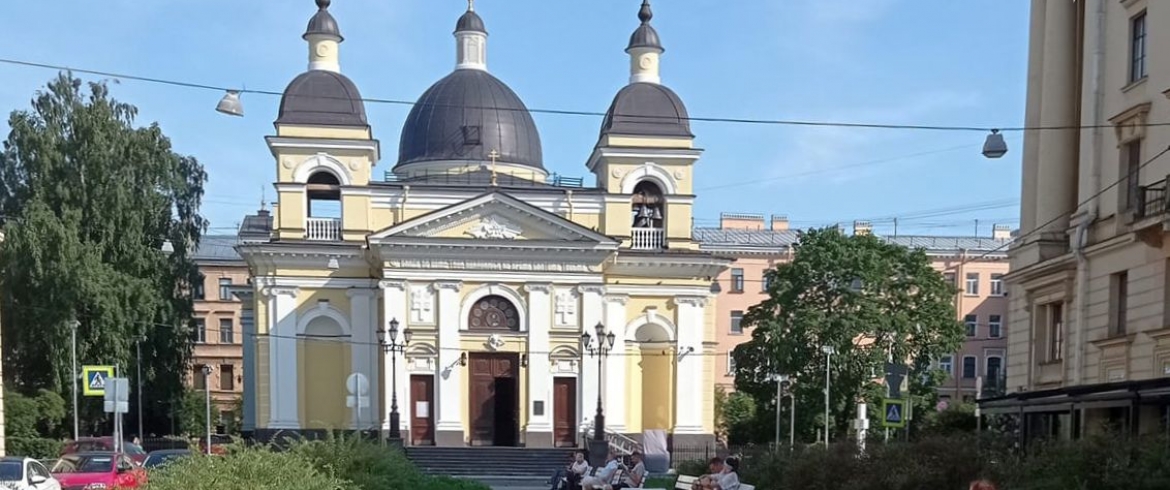 Address
6th Sovetskaya st., 19А
Years of foundation
1781-1787
The first parish wooden church in this place appeared in 1753 and was consecrated in honor of the Nativity of Christ. It was this church that gave the name of the Nativity part of St. Petersburg and ten Christmas (now Soviet) streets.
The large stone Nativity Temple on the Sands was erected in 1781-1787 according to the project of architect P.E. Egorova in the style of strict classicism. By its architectural solution, it resembled the Trinity Cathedral of the Alexander Nevsky Lavra.
In the XVIII-XX centuries, the temple was the urban development dominant and the spiritual center of the historical district of Pesky. Like many other churches in the USSR, it became a victim of the anti-religious policies of the Communists and was blown up in 1934. Currently, a complete reconstruction of the church is underway according to old plans, photographs, descriptions. In June 2019, the domes were crowned with crosses.
The Temple on Sands is recognized as an object of cultural heritage and is taken under state protection by the order of the Committee for State Control, Use and Protection of Monuments of History and Culture as a historical site - a noteworthy place "Church of the Nativity of Christ on Sands", the center of the historical settlement (settlement) of the builders of St. Petersburg - Office ministers from the buildings of Her Imperial Majesty houses and gardens.
Индивидуальные экскурсии по городу и пригородам на автомобиле и минивэне
Петербург для тех, кто ценит комфорт и внимание
Заказать